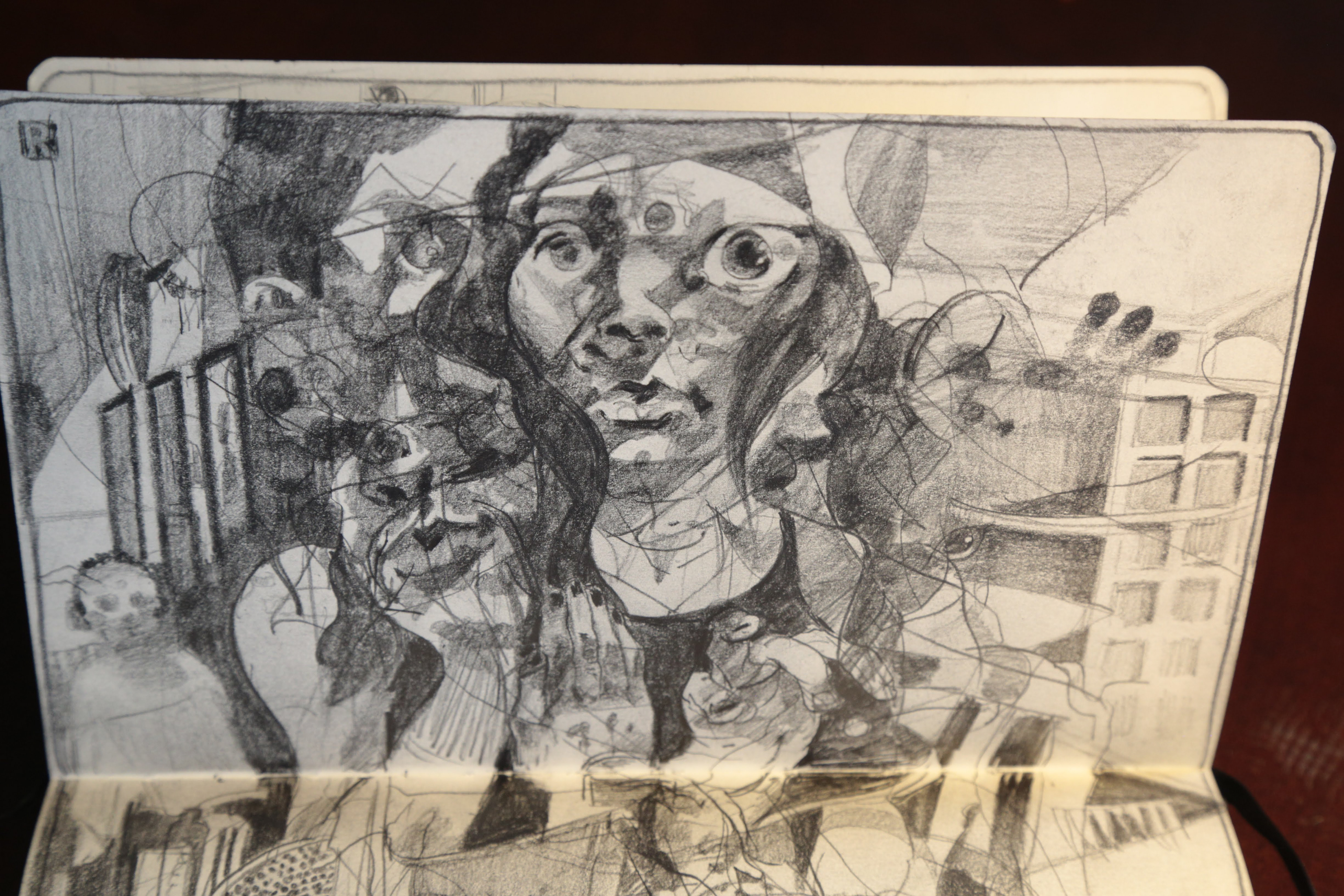 I've kept journals as long as I can remember. As an illustrator and painter, I always made pictures knowing that they would be seen by others. But in my journals, I've kept a close guard over those things I value the most. In these pages, I never hold back. I believe they contain my best work and the most authentic picture of who I am. 
You can back the project on Kickstarter here.
This will be my first 
published journal
and it will focuses on
Time
. This constant companion influences every aspect of our lives, yet remains mysterious and elusive. So, I set out in these journals (and in my most recent solo exhibition) to capture time. I developed a new approach specifically for these drawings that allowed me to gather moments that were repeated in my daily routines, relationships and tasks. Revisiting these apparently ordinary moments again and again on the same page revealed the impact of time on myself and the people around me, and profoundly altered my work as an artist.
There is an investment of time and labor in a drawing that requires an awareness and presence in a moment that snapshots miss. So I chose. I chose pencil and pulp over pixel and ping. I chose awareness over ambition. I chose people over my devices. Over the past two years, I deliberately chose to embed back into my own life. I chose to be present with my family and friends and I found each extraordinary. The images included in this journal are a record of my time with those people, places and things familiar. 
With daily practice, my drawing began to flow again like handwriting. I believe it to be personal and honest in its authenticity. Most importantly, I found myself, once again, present in my own life.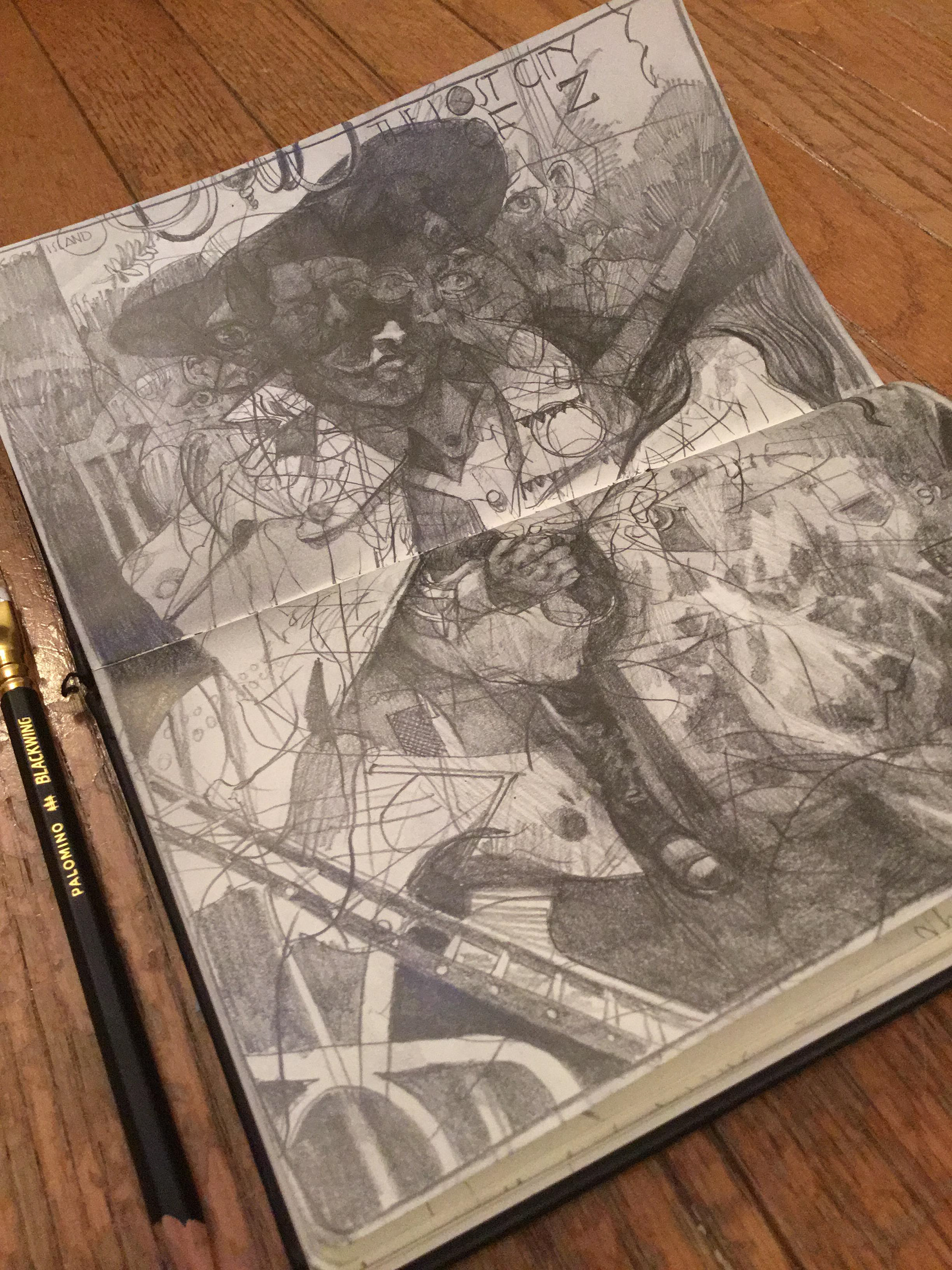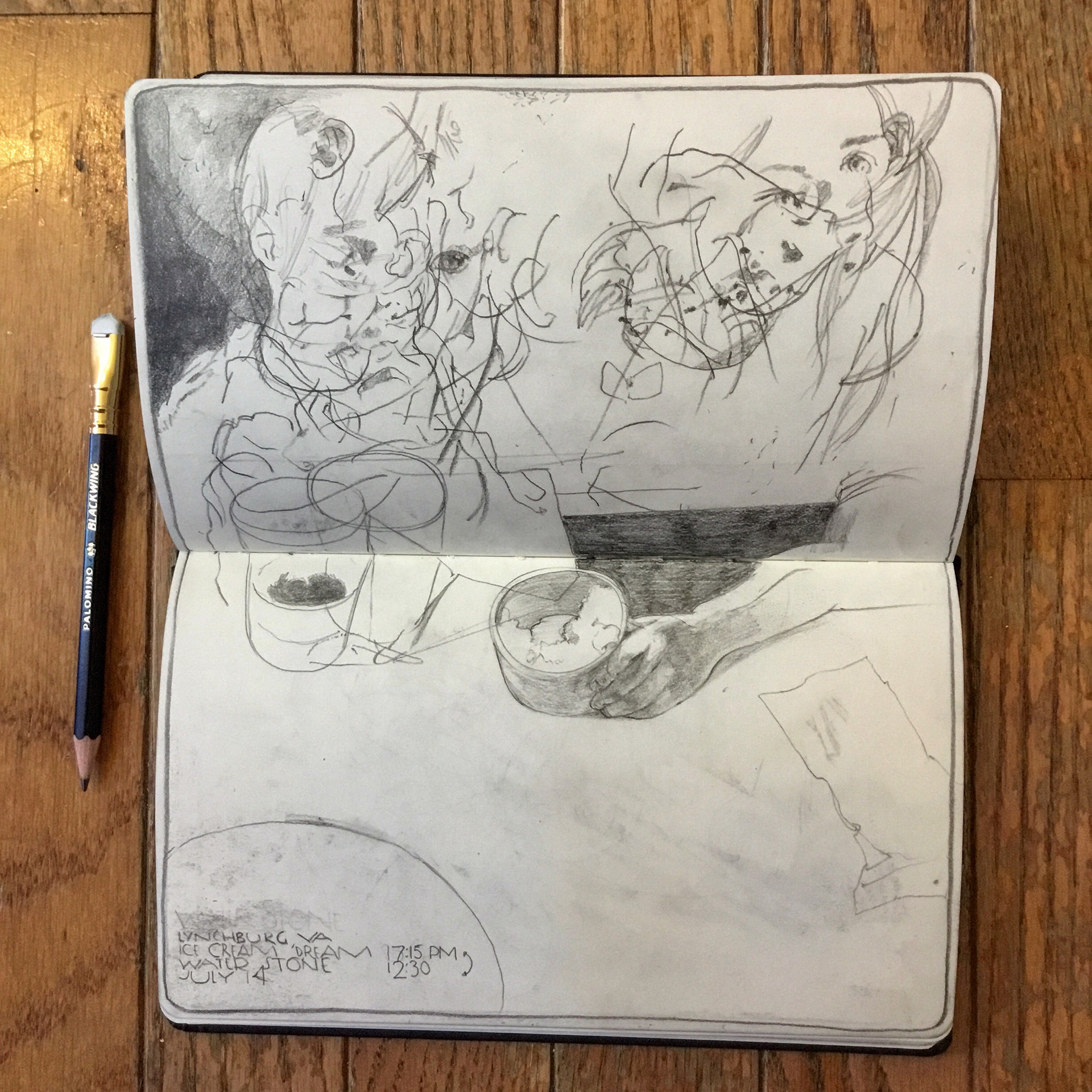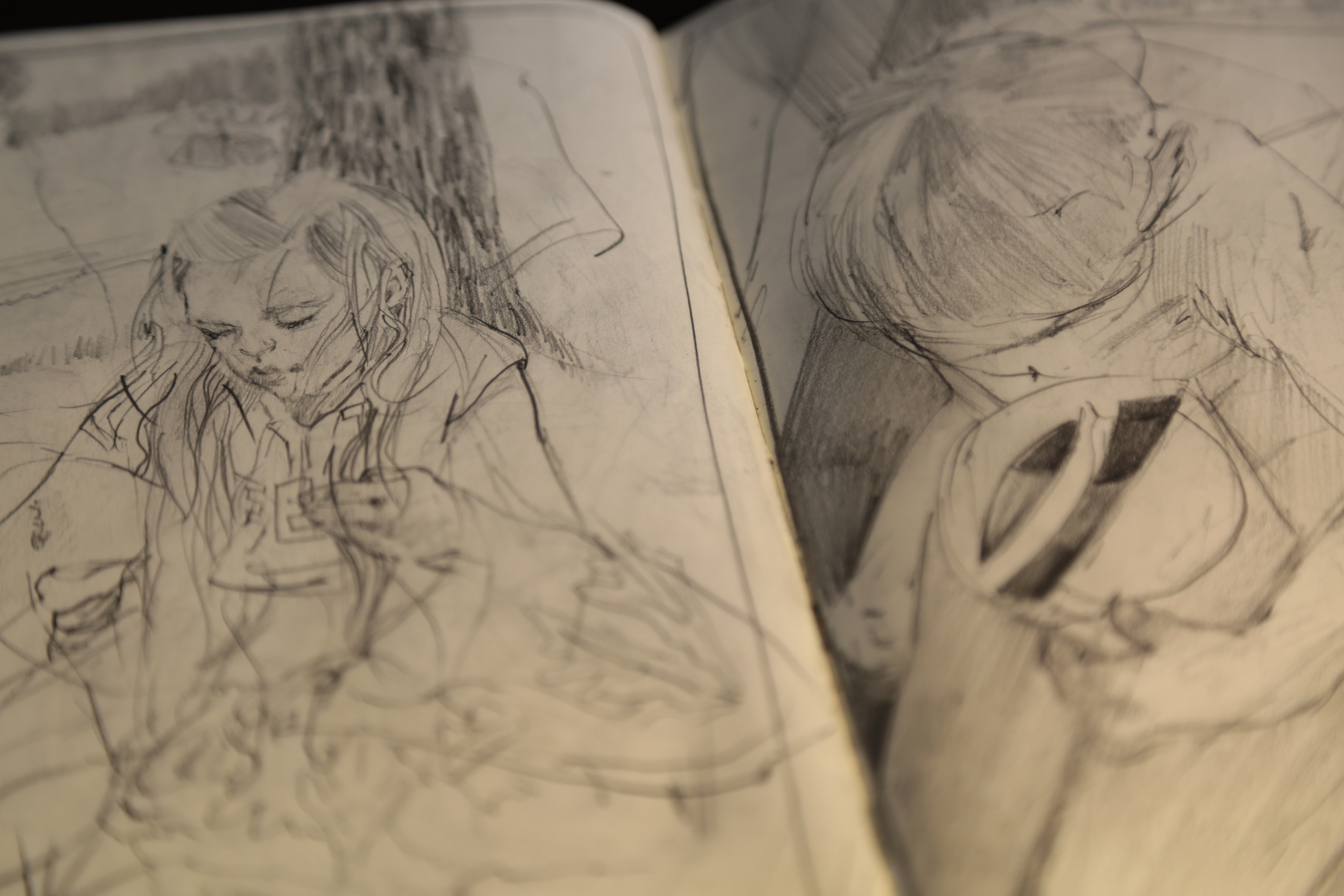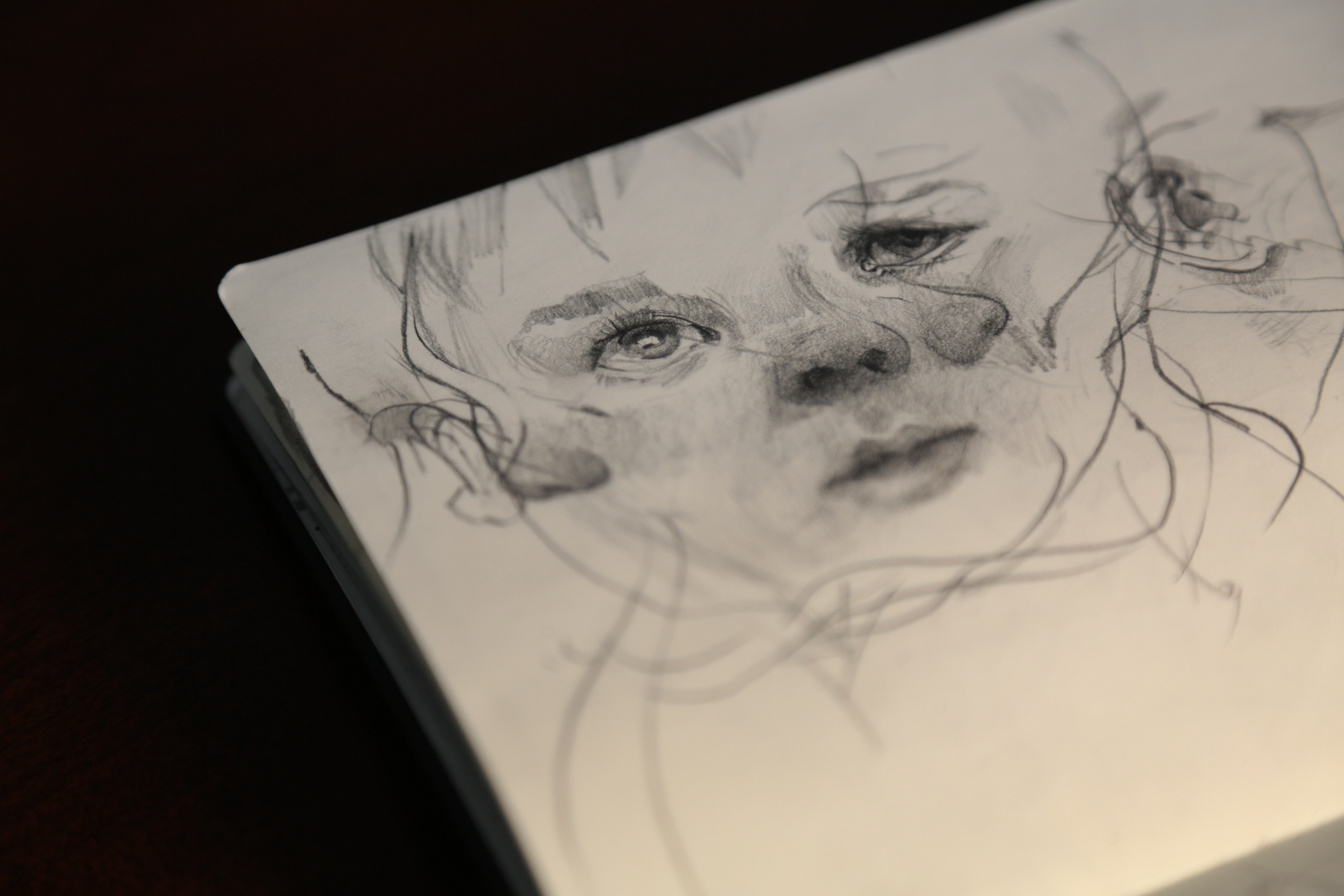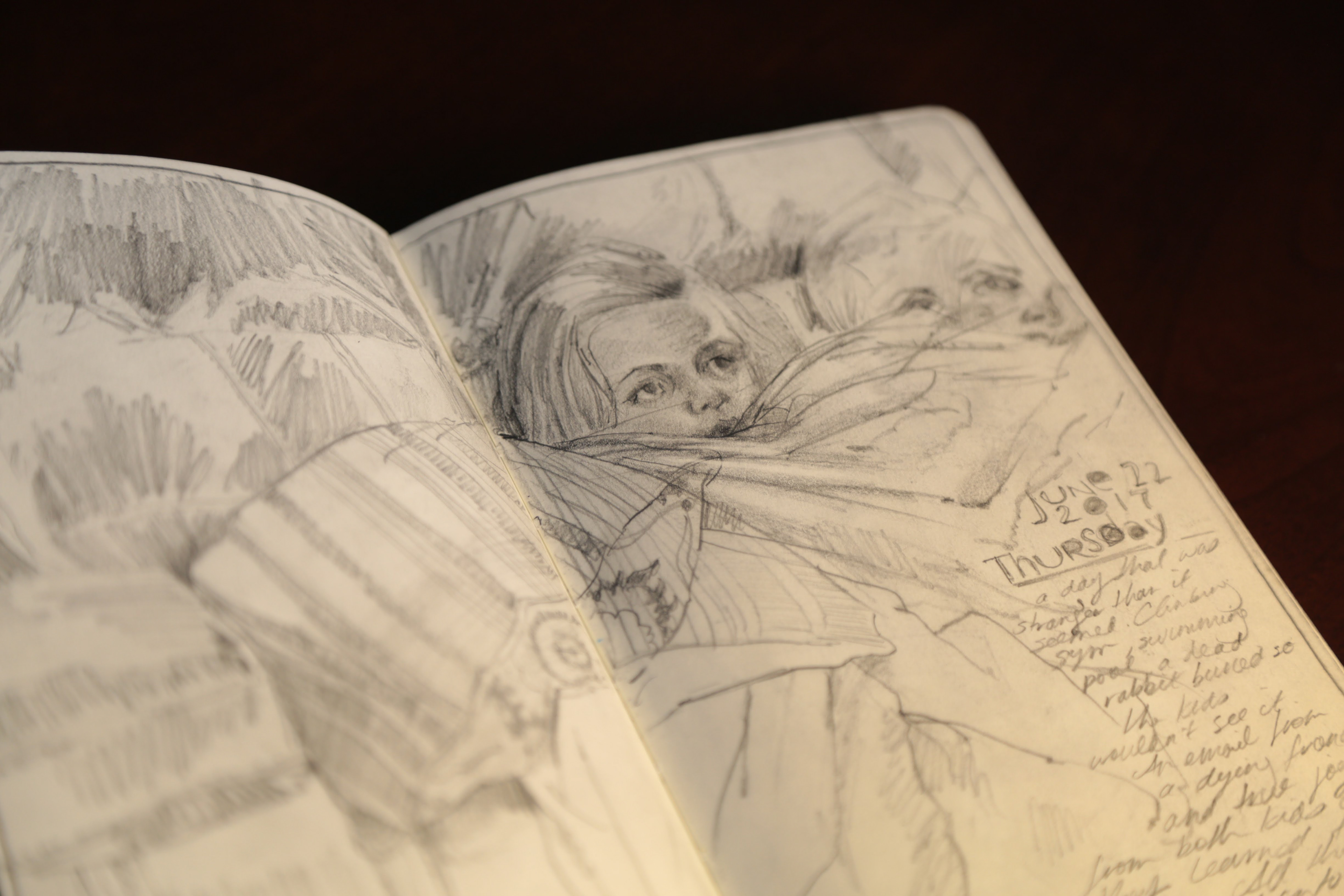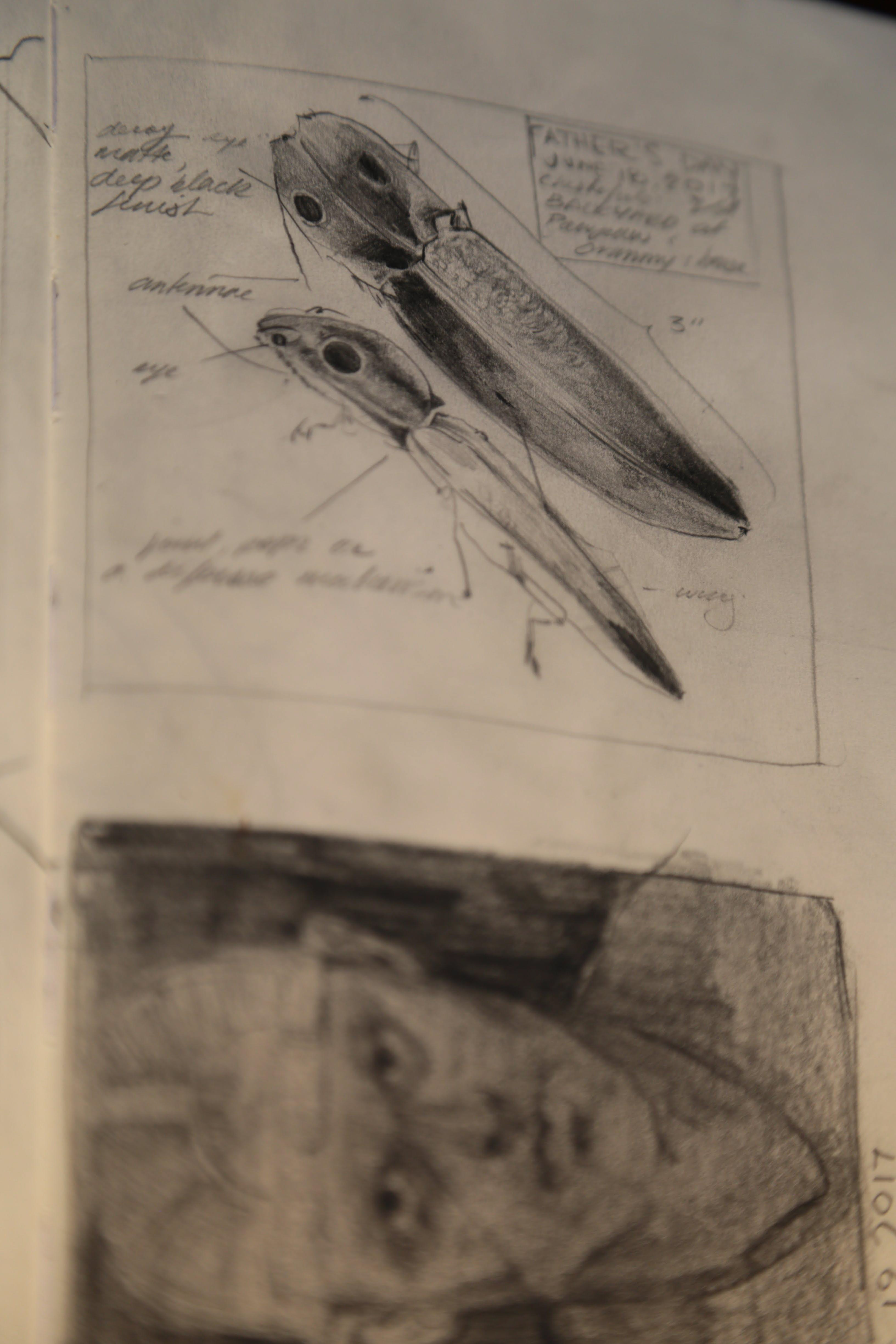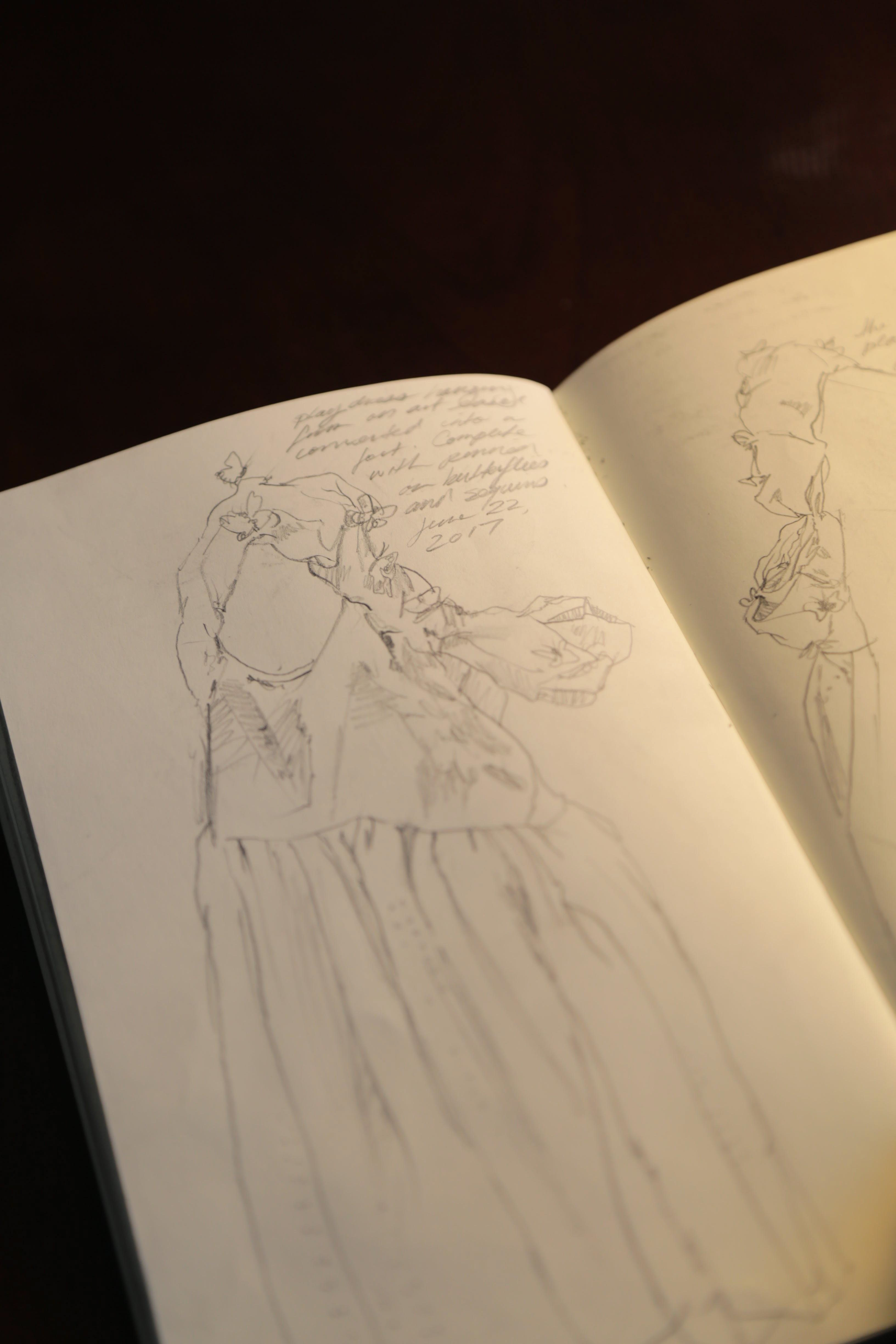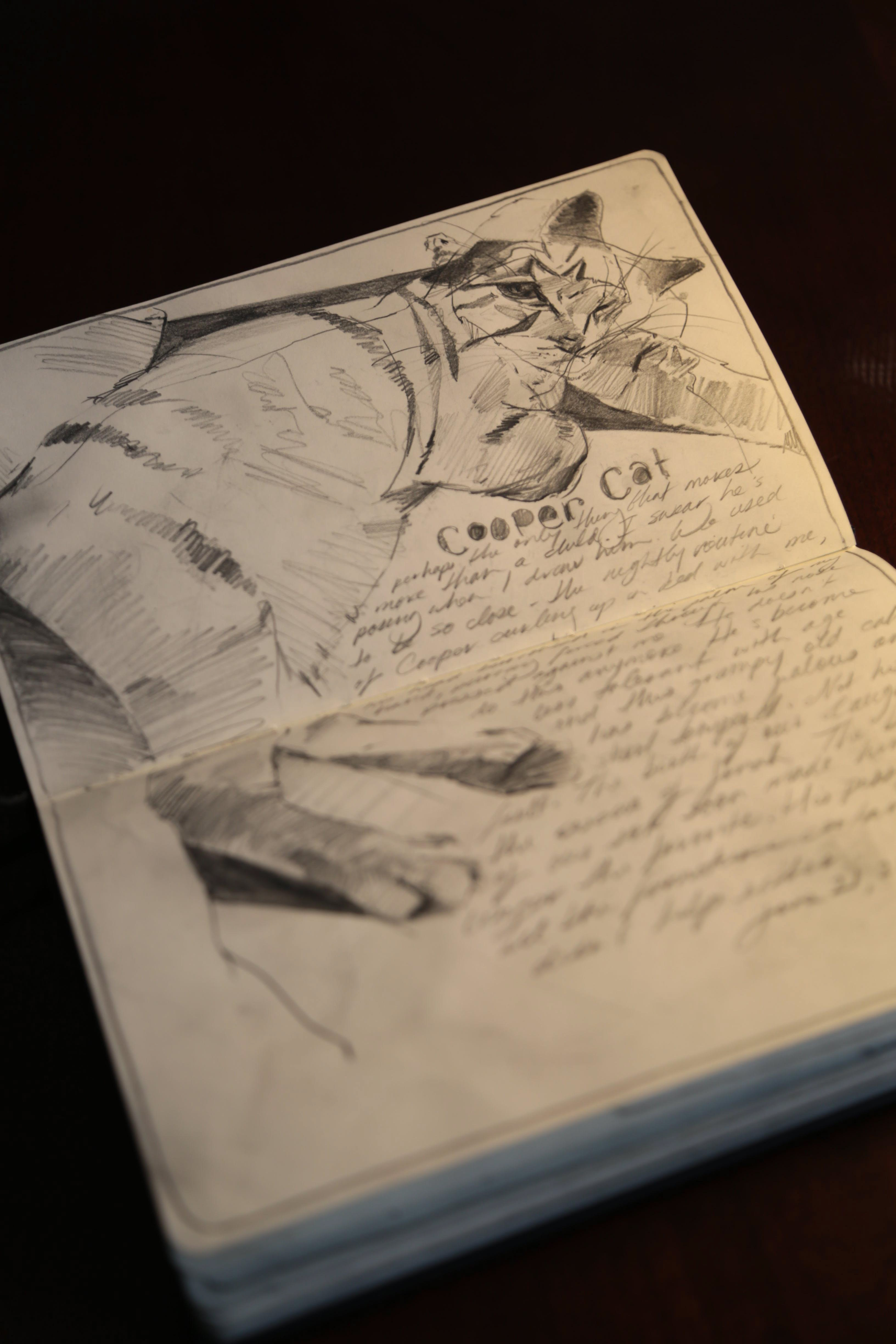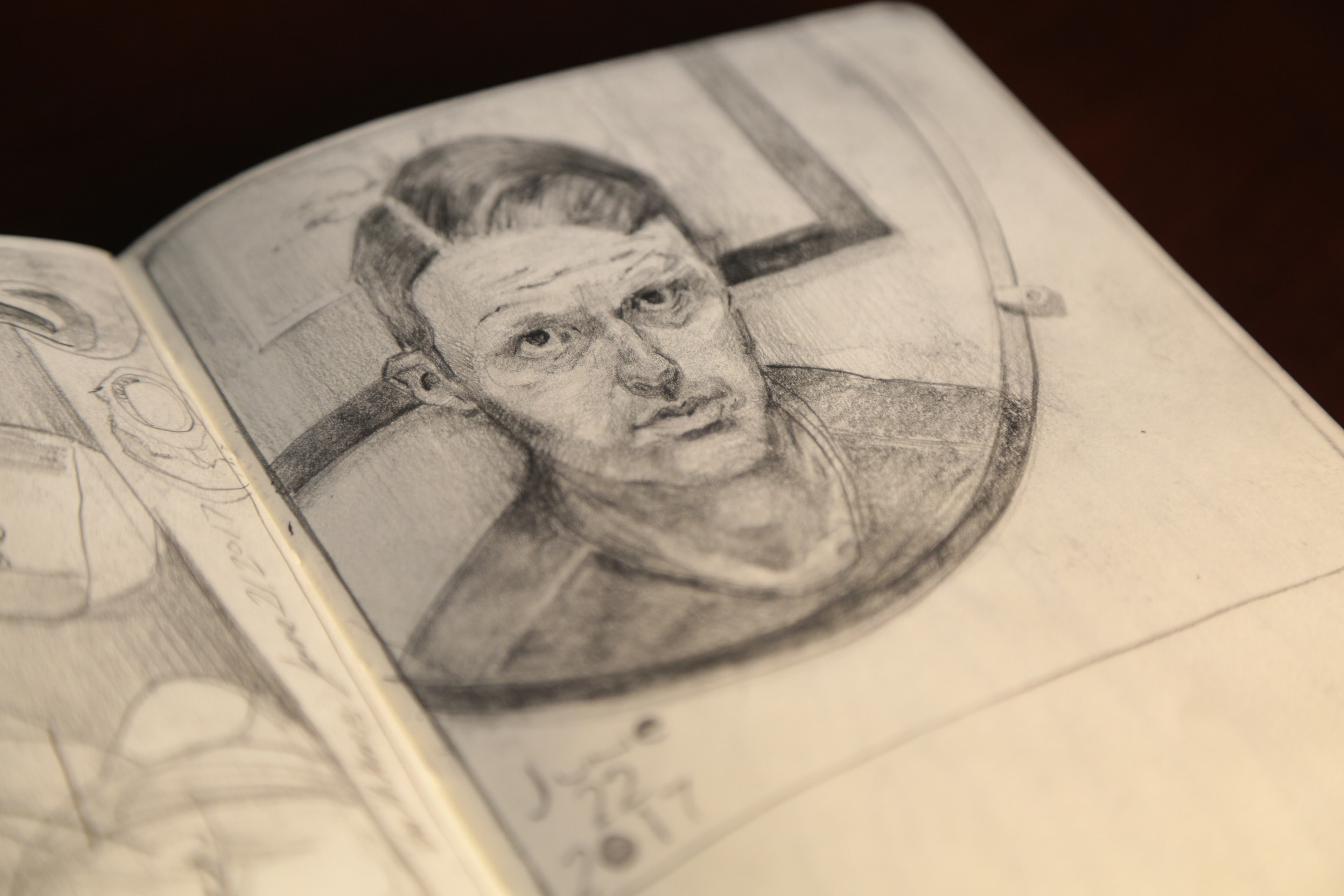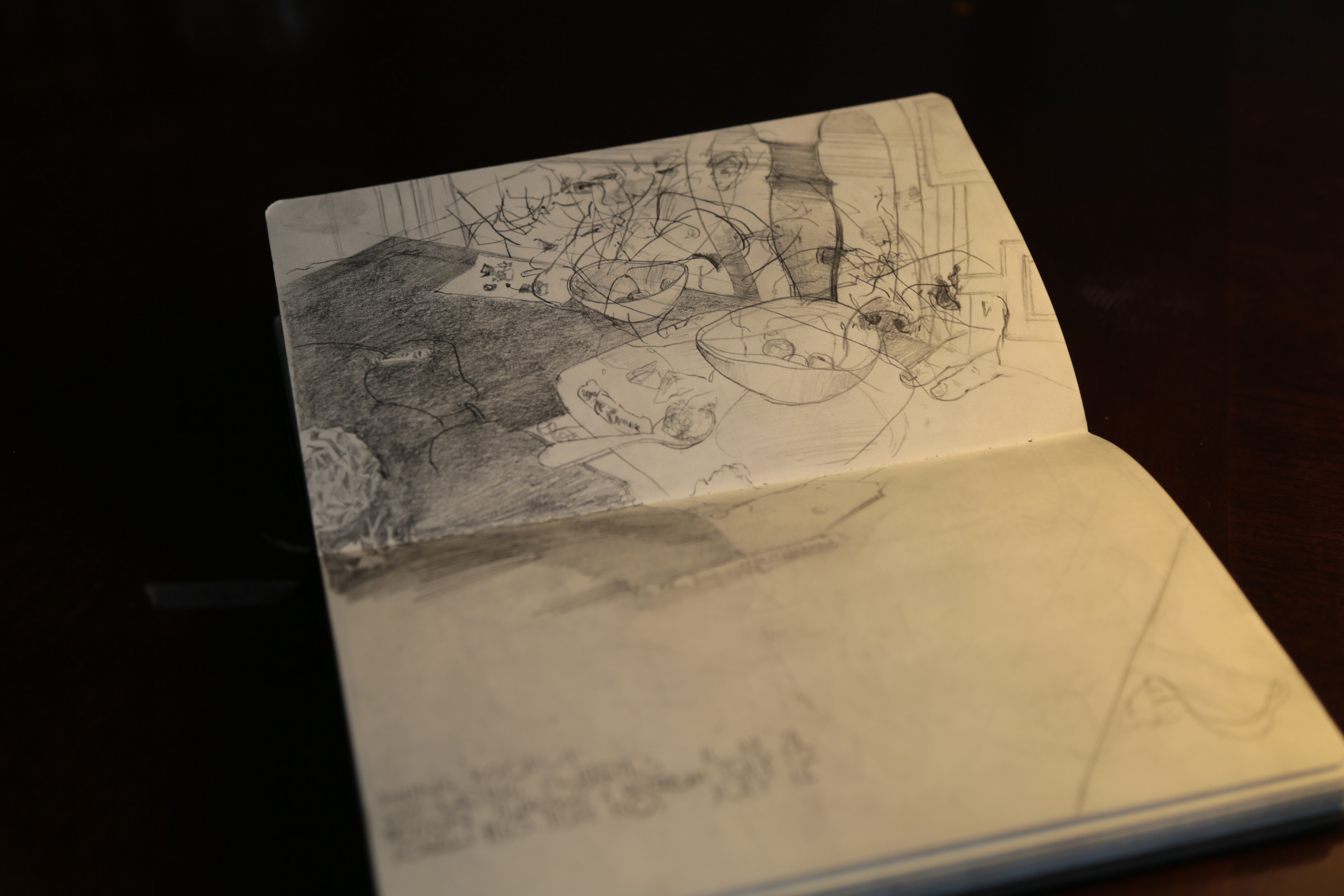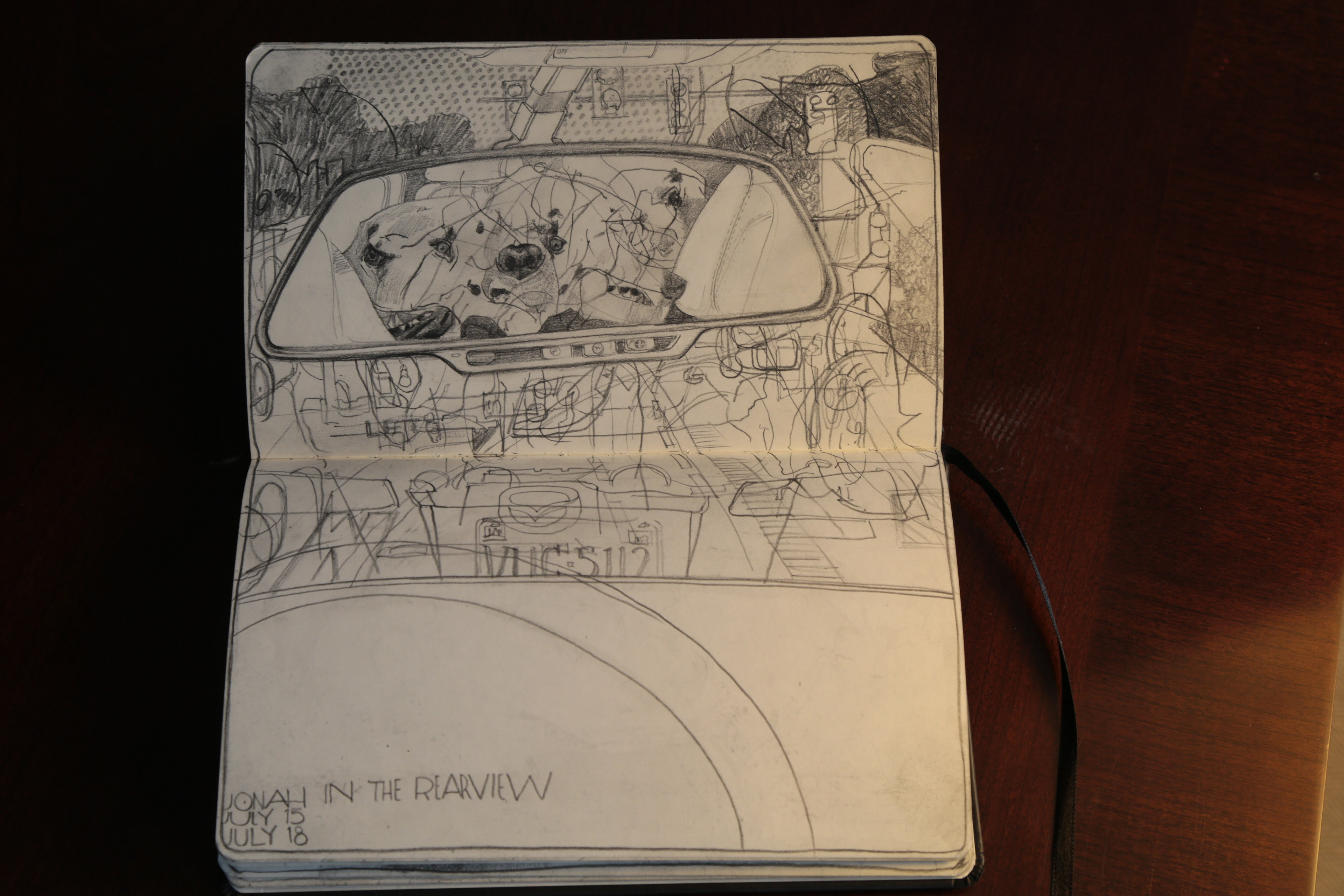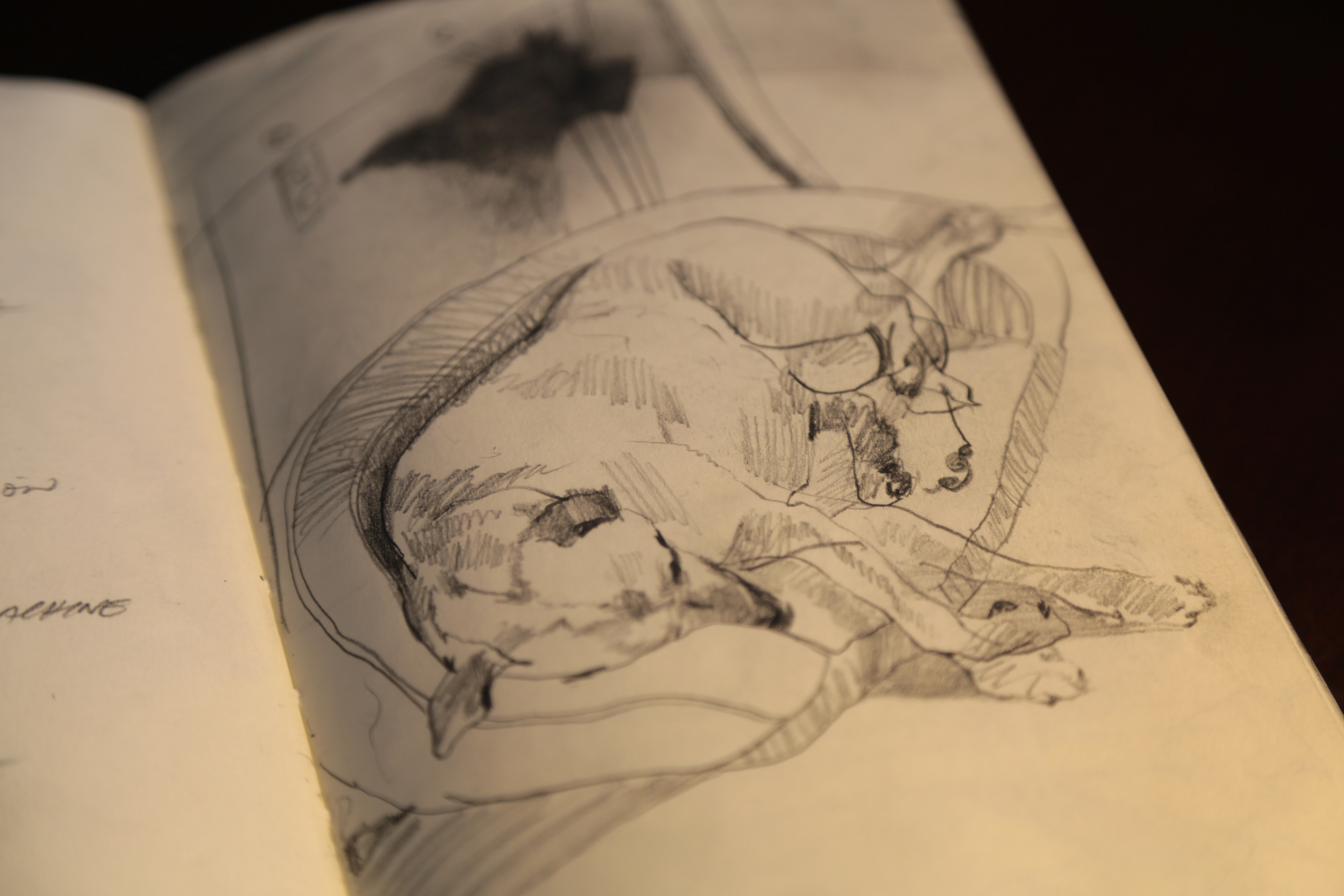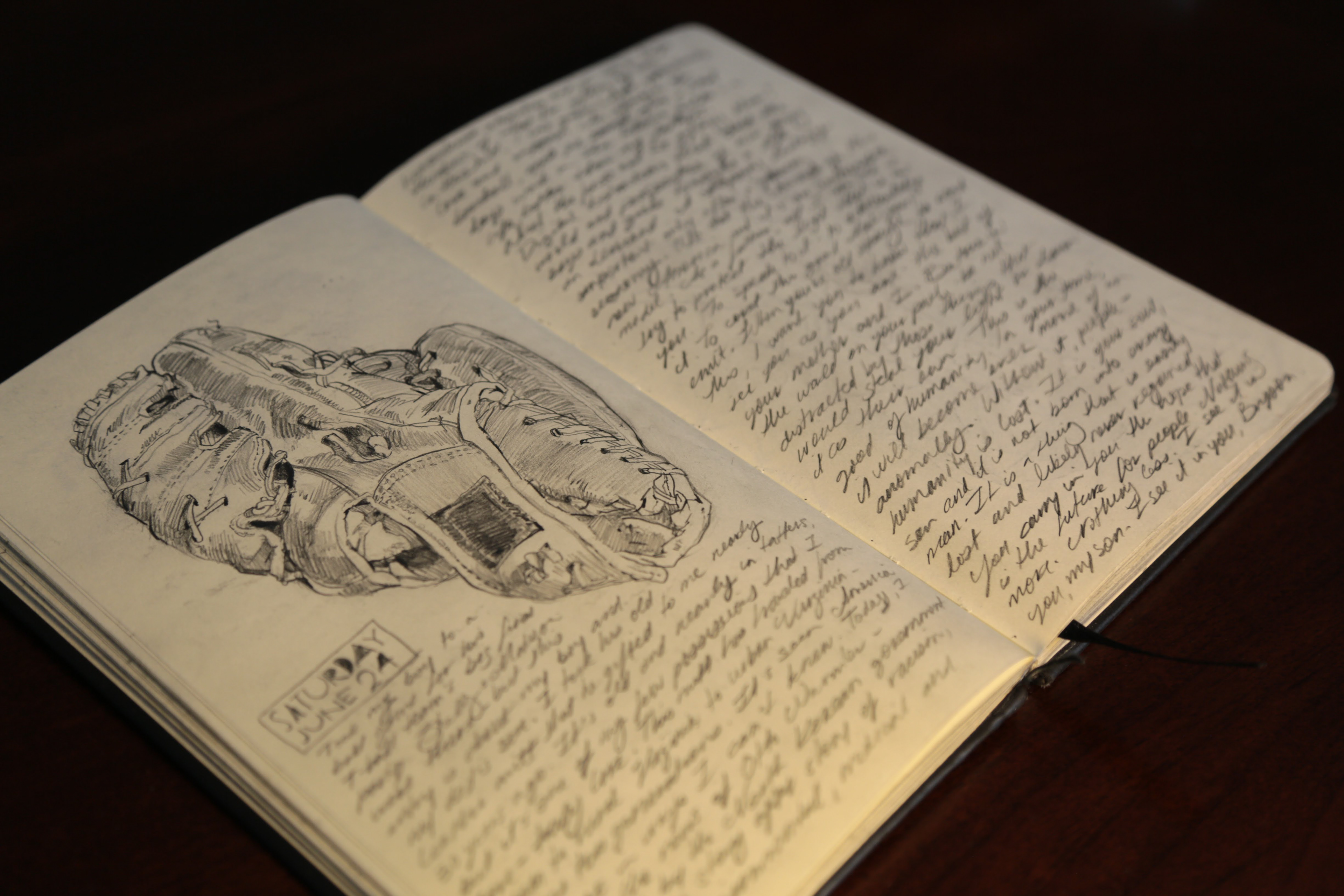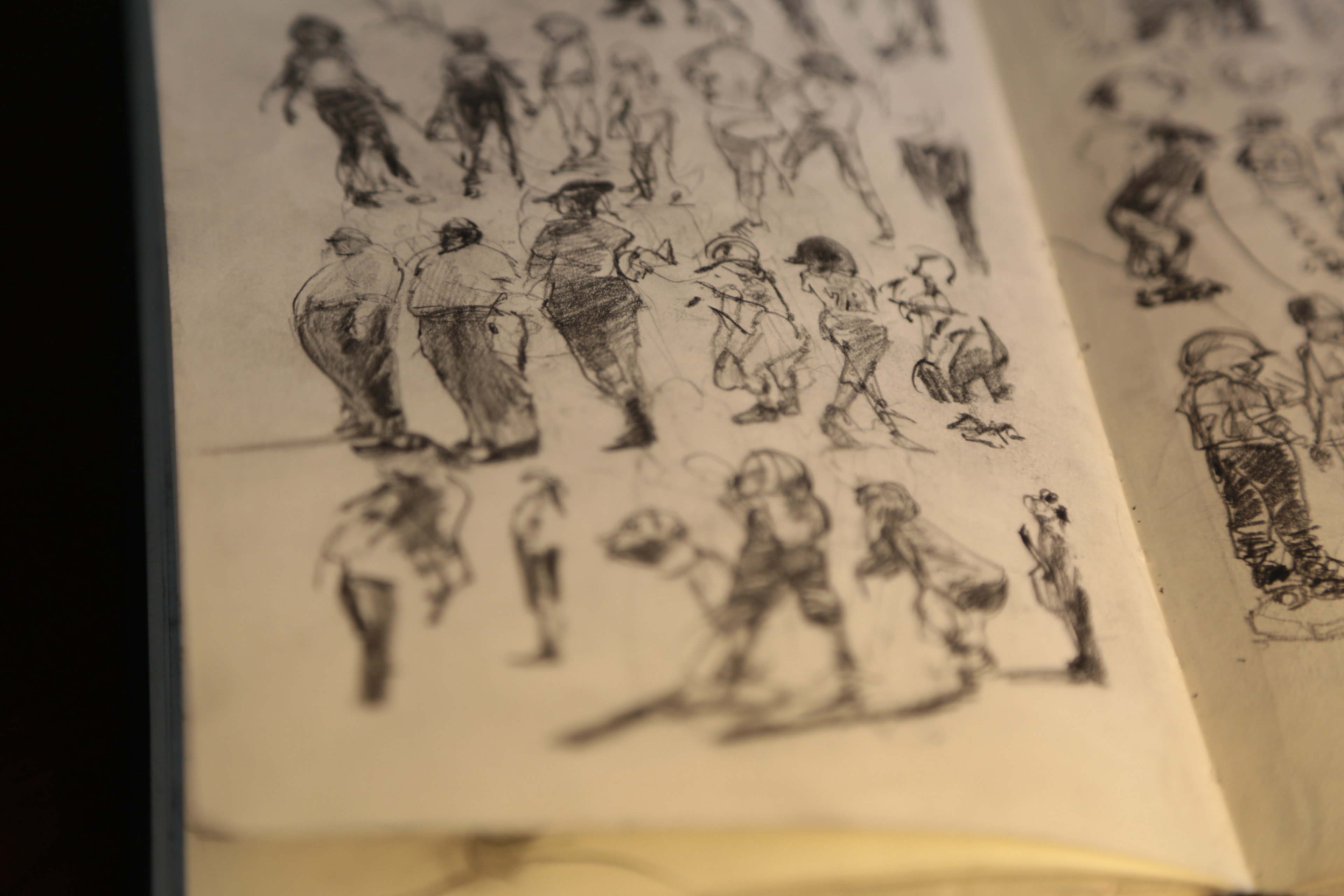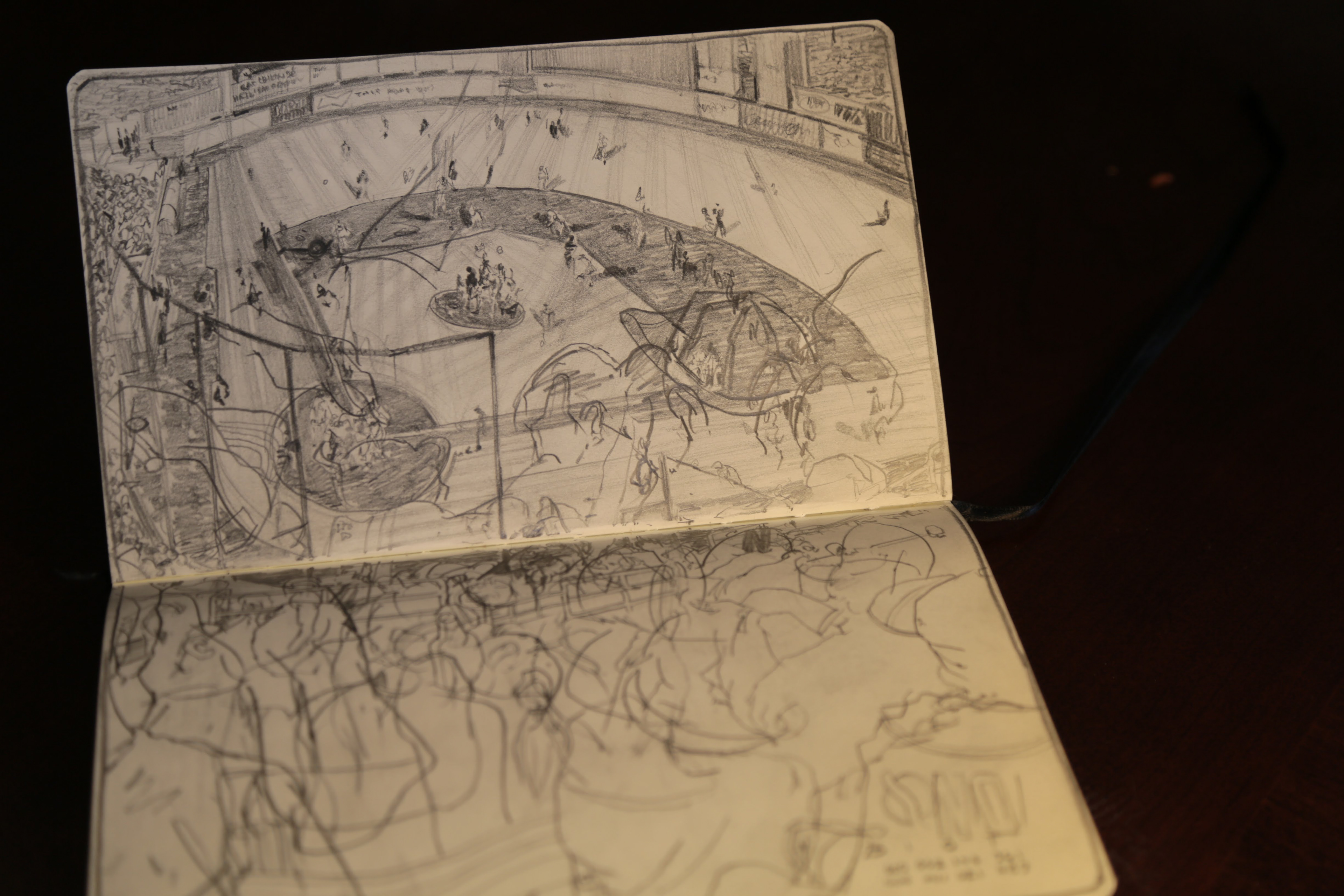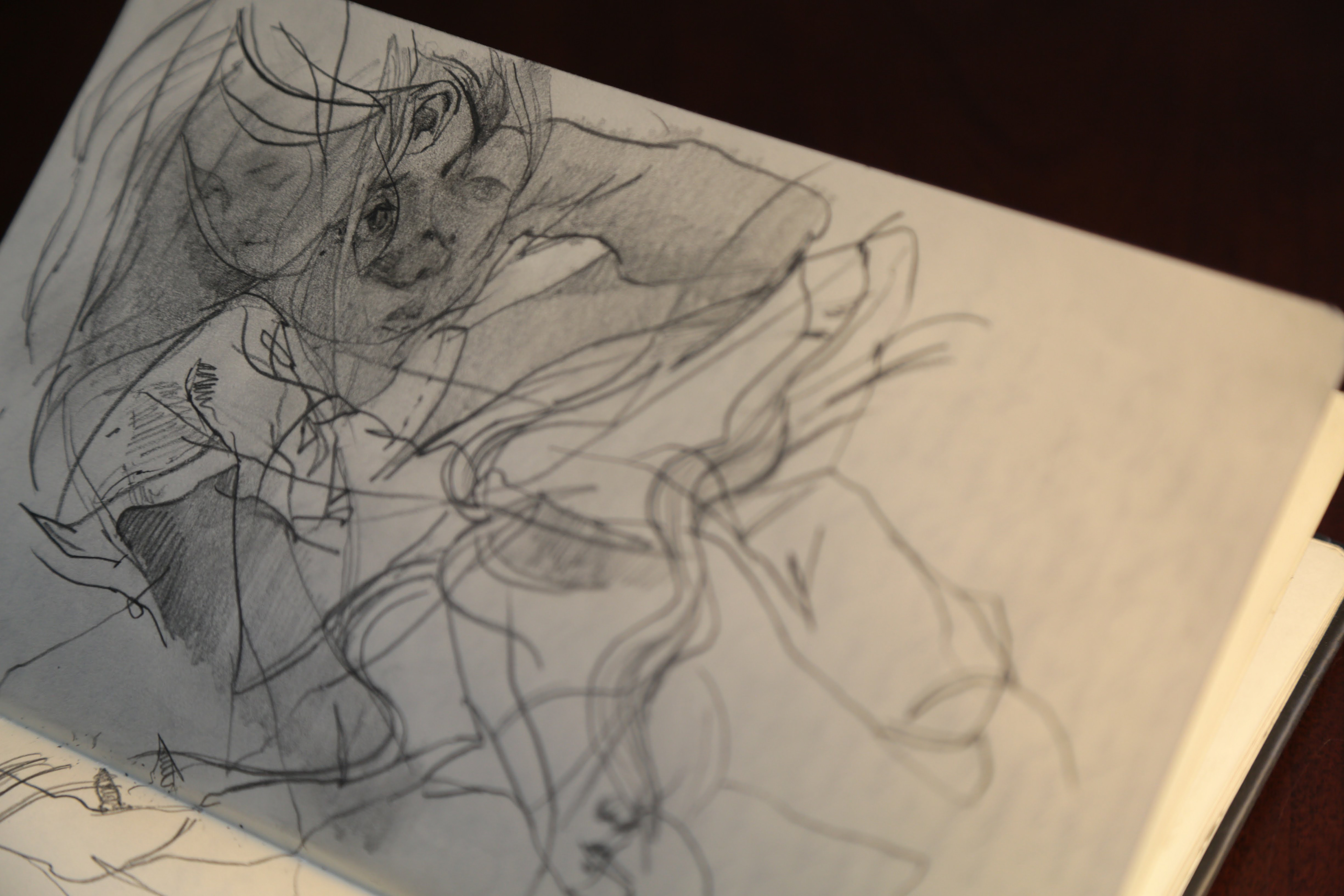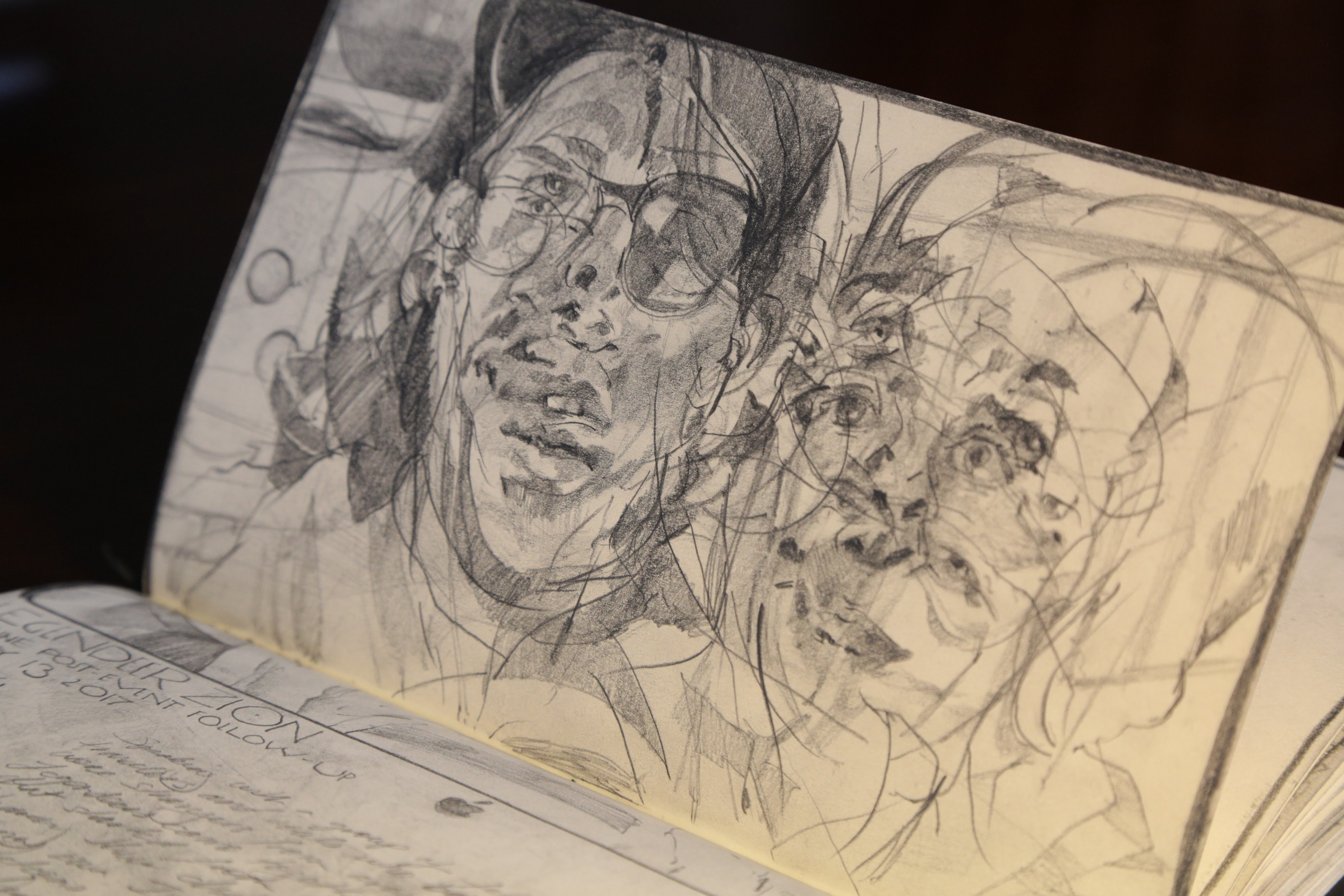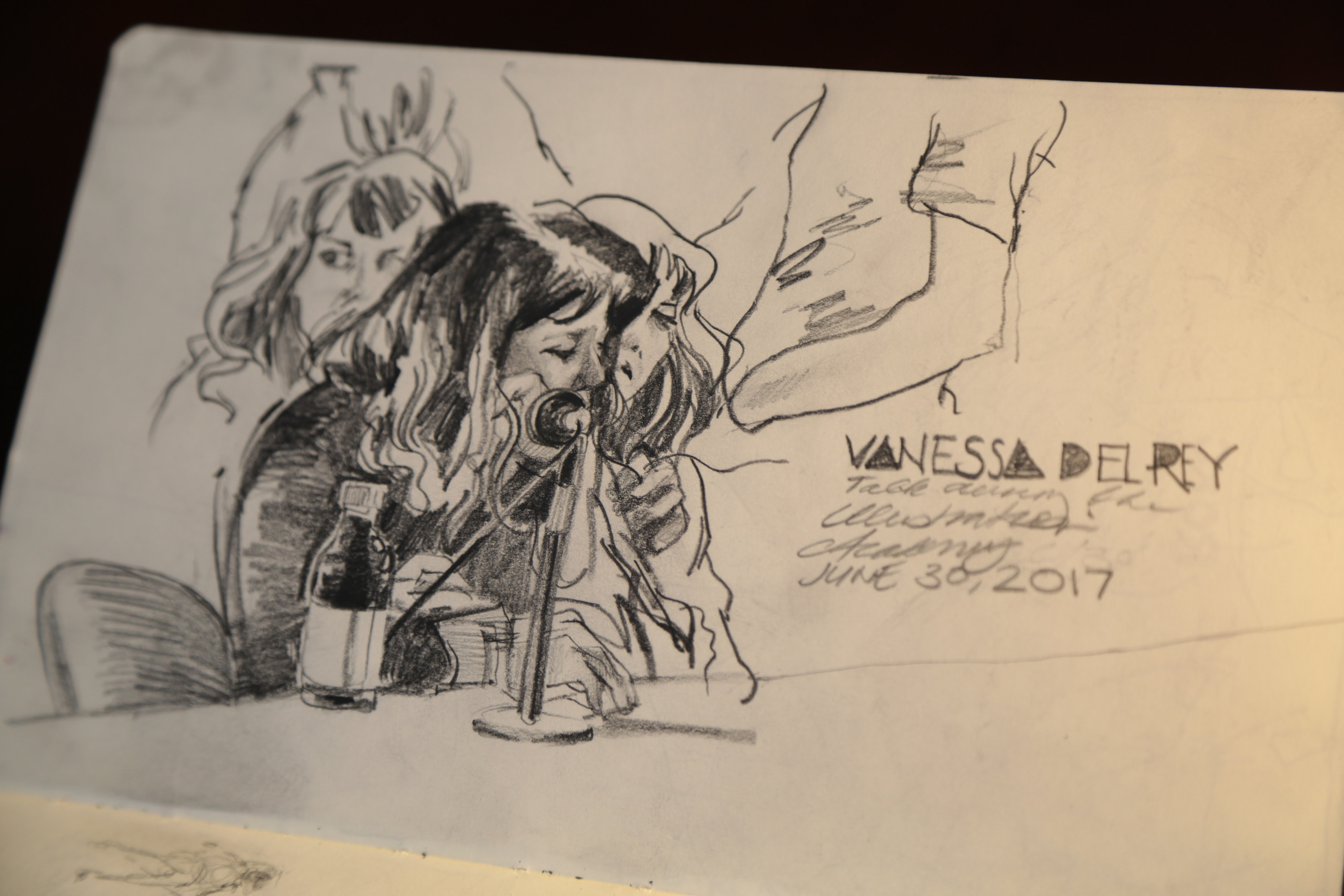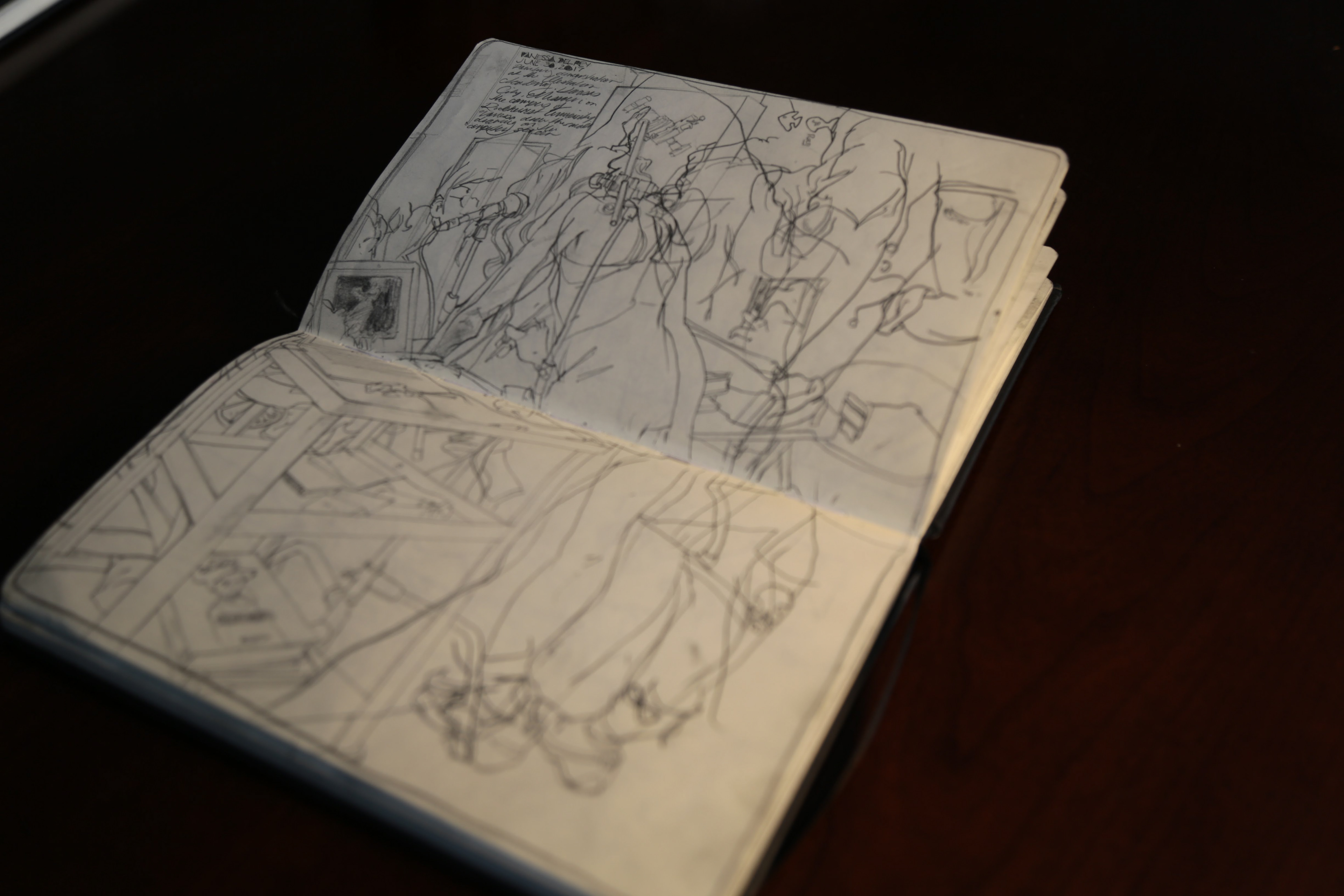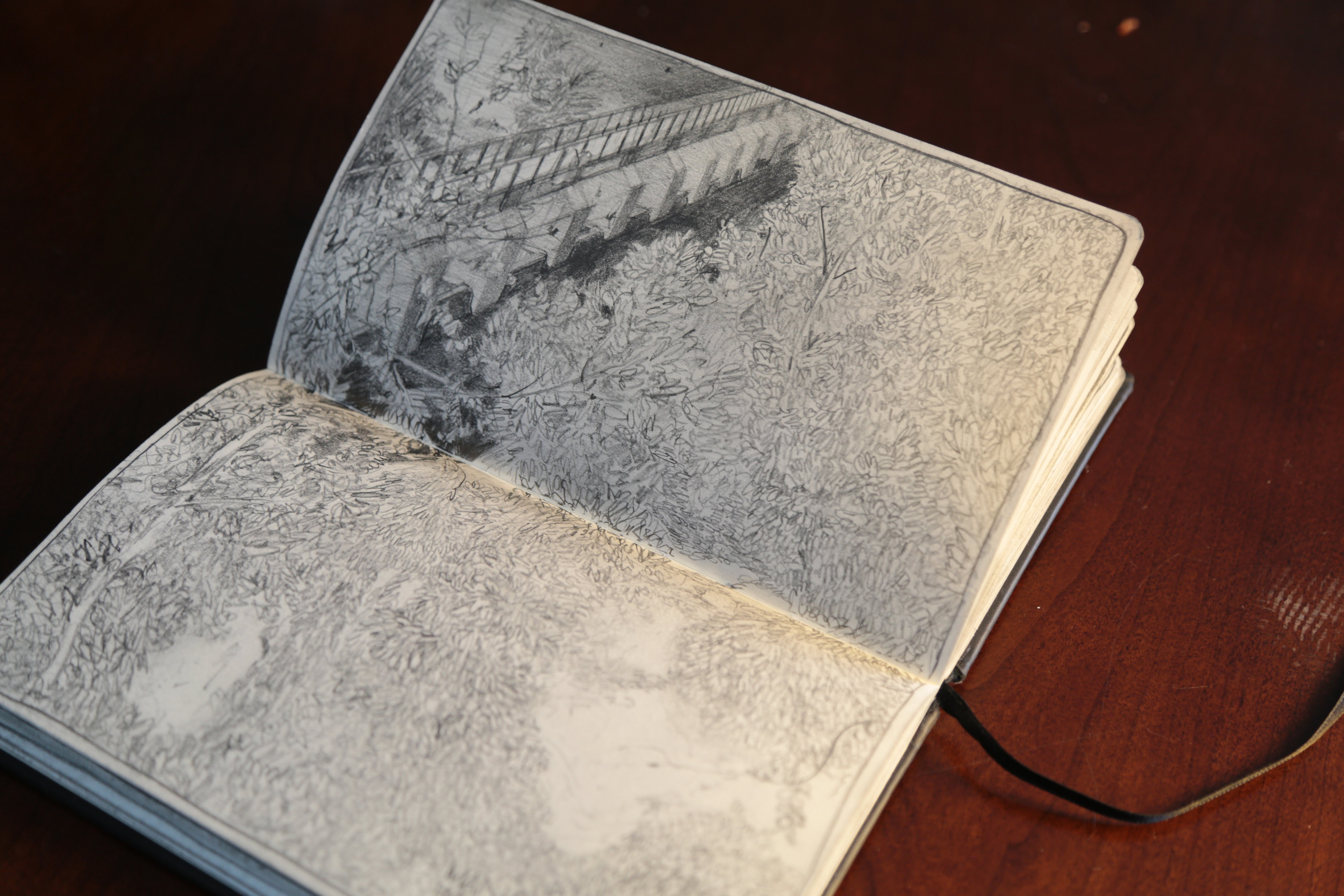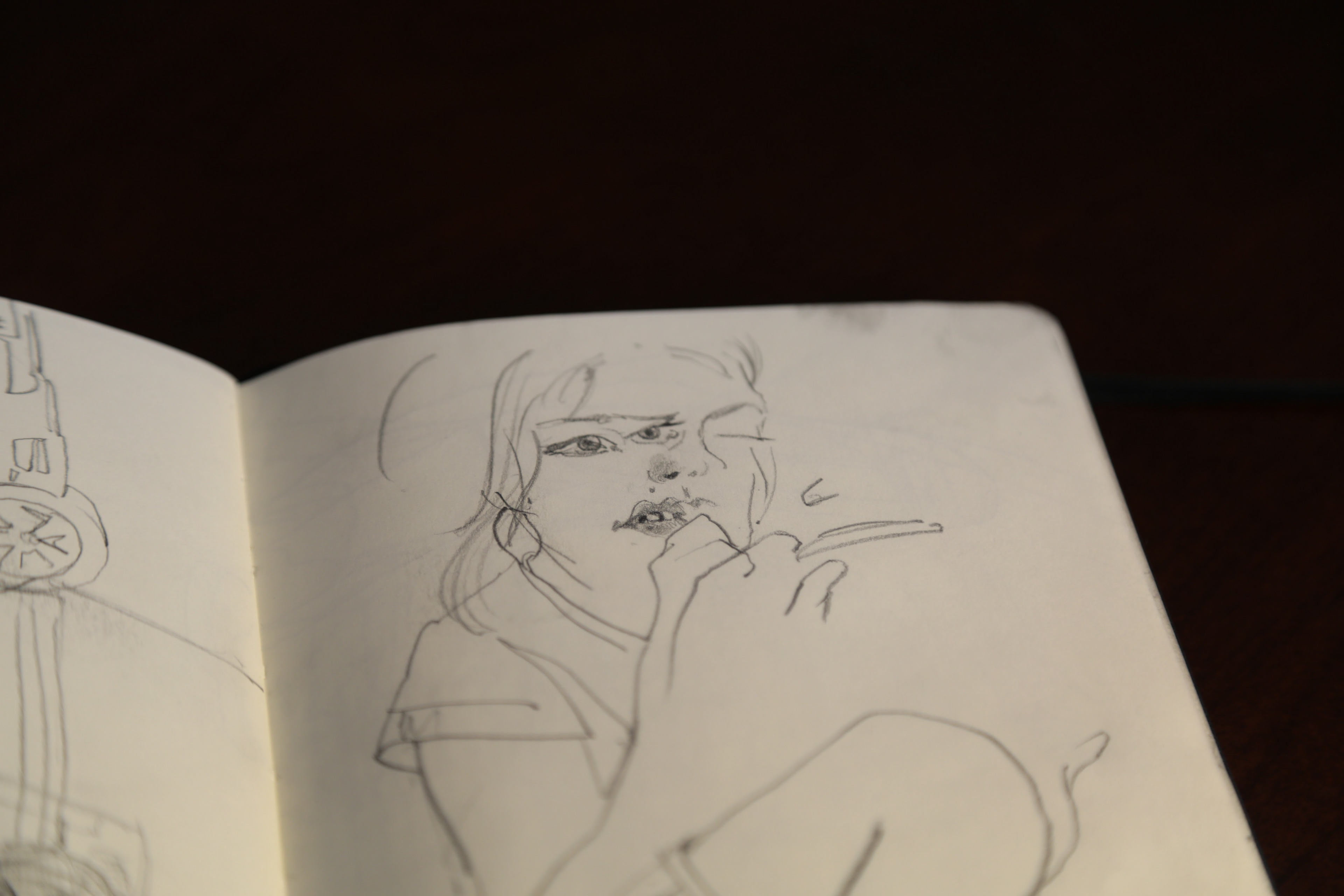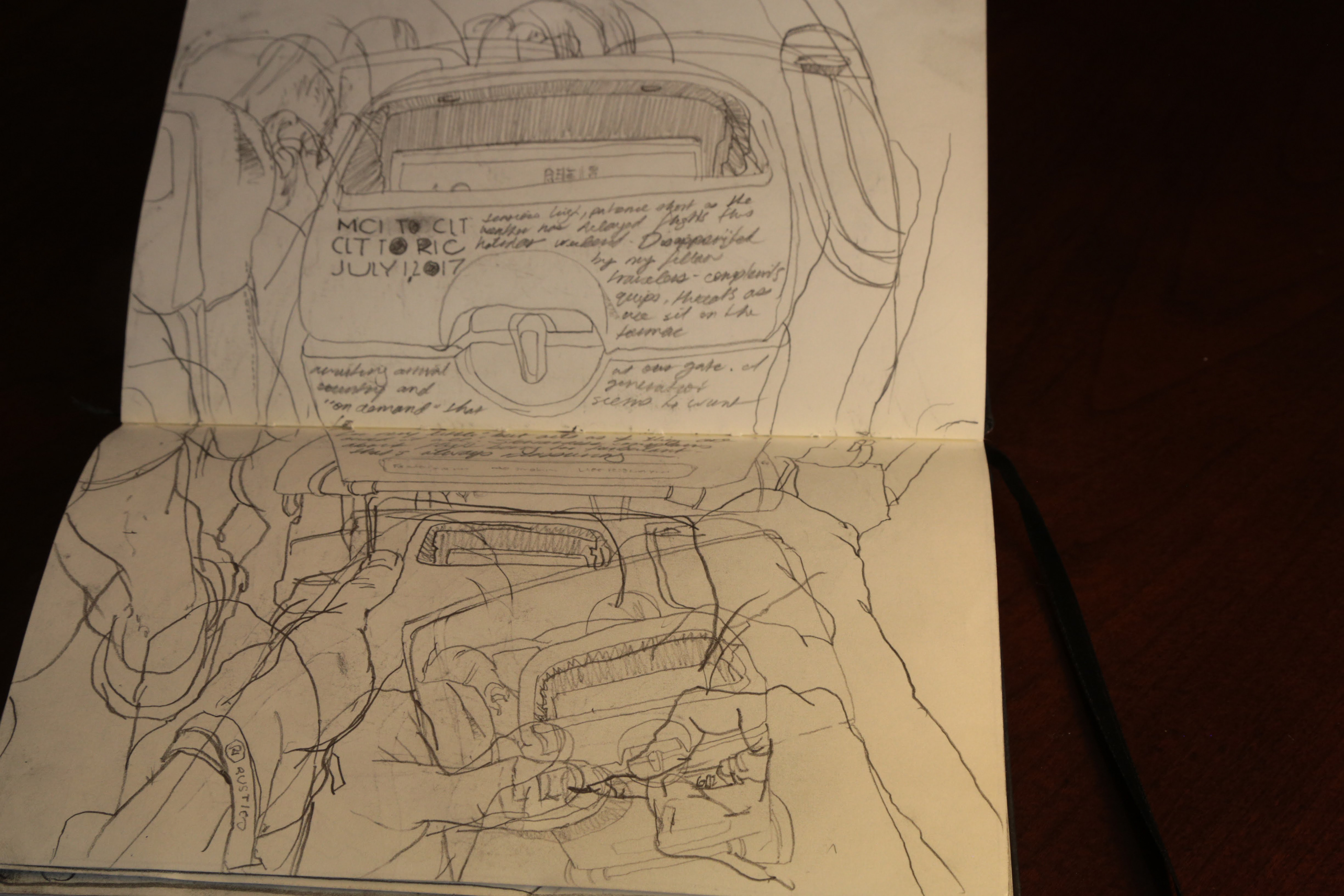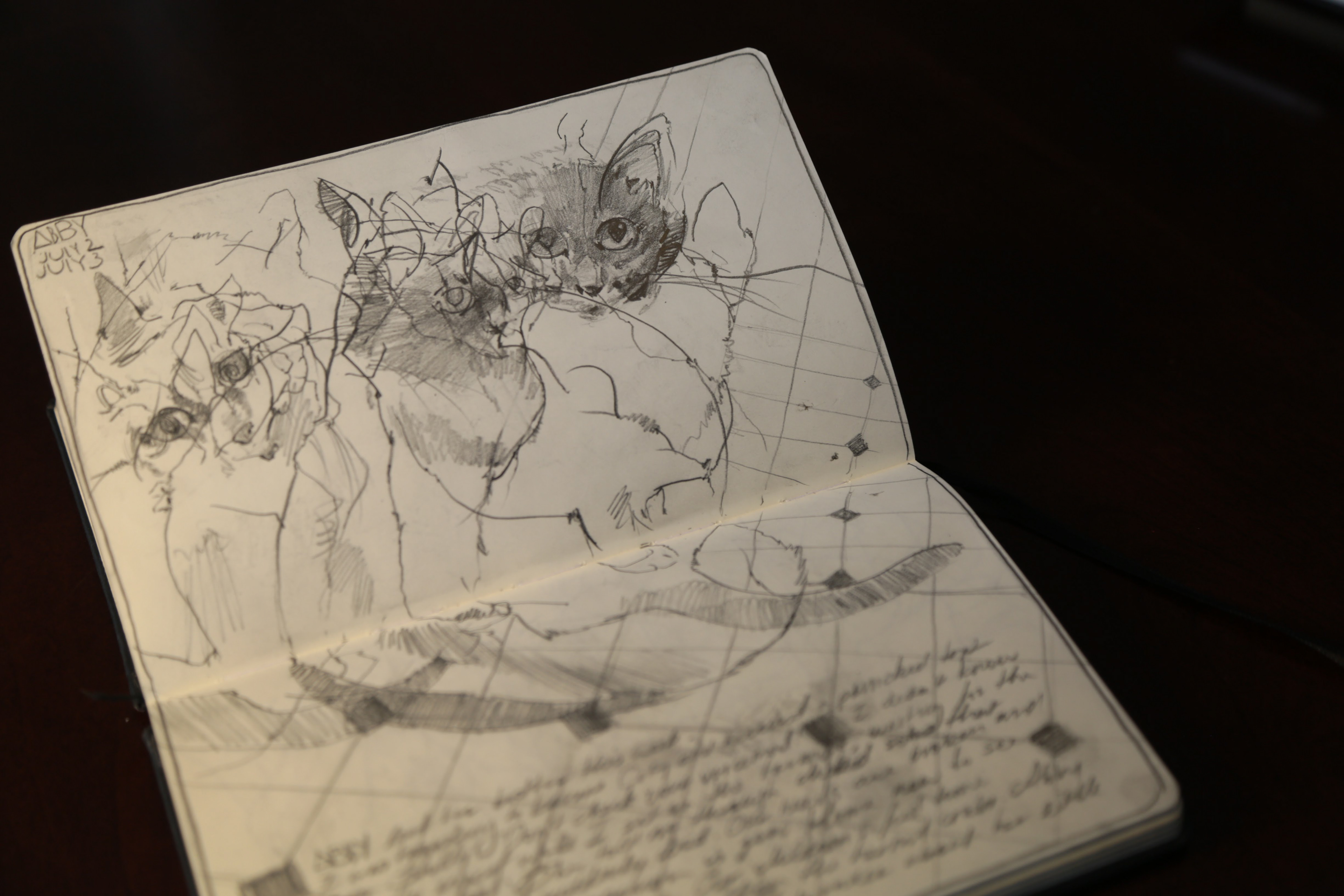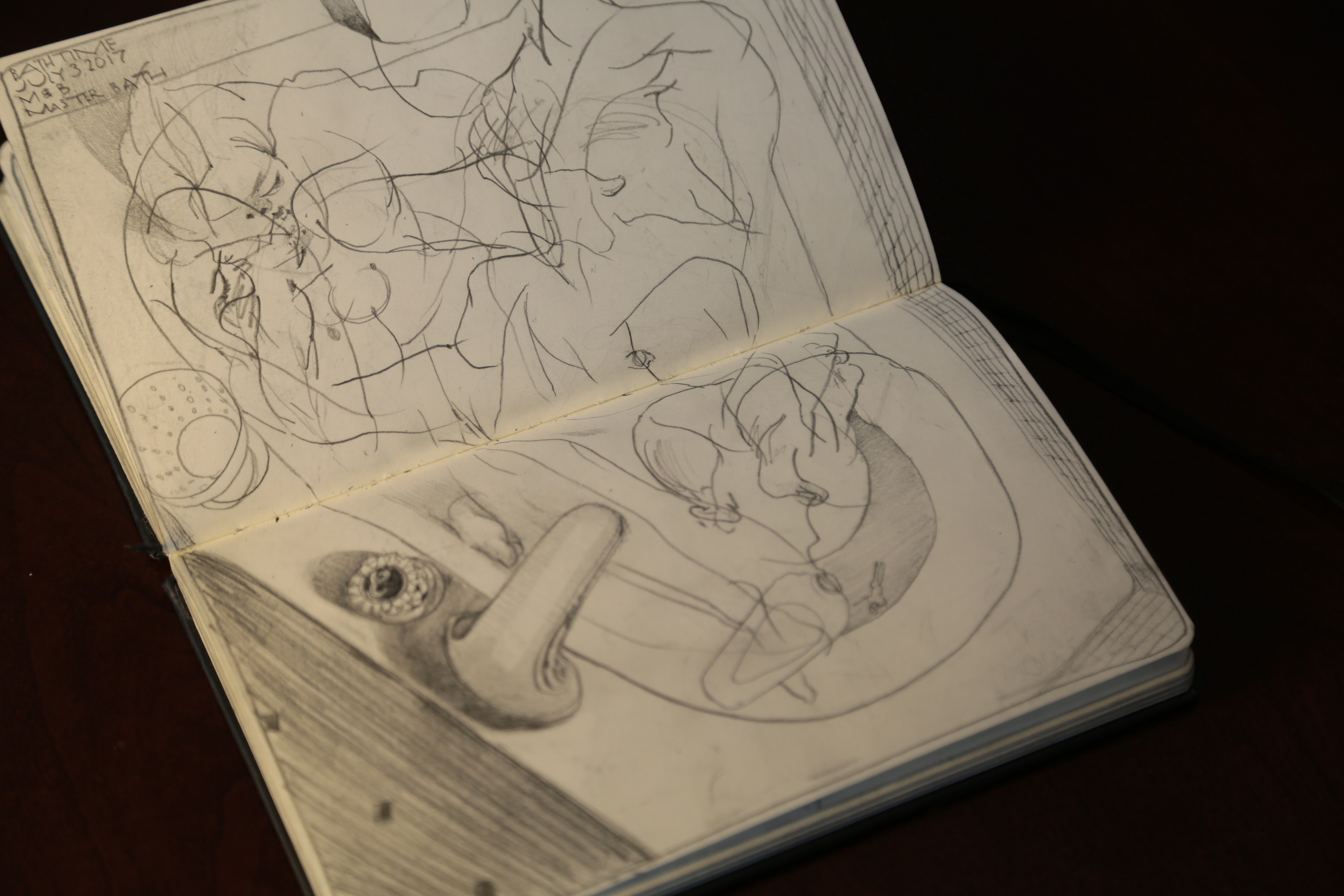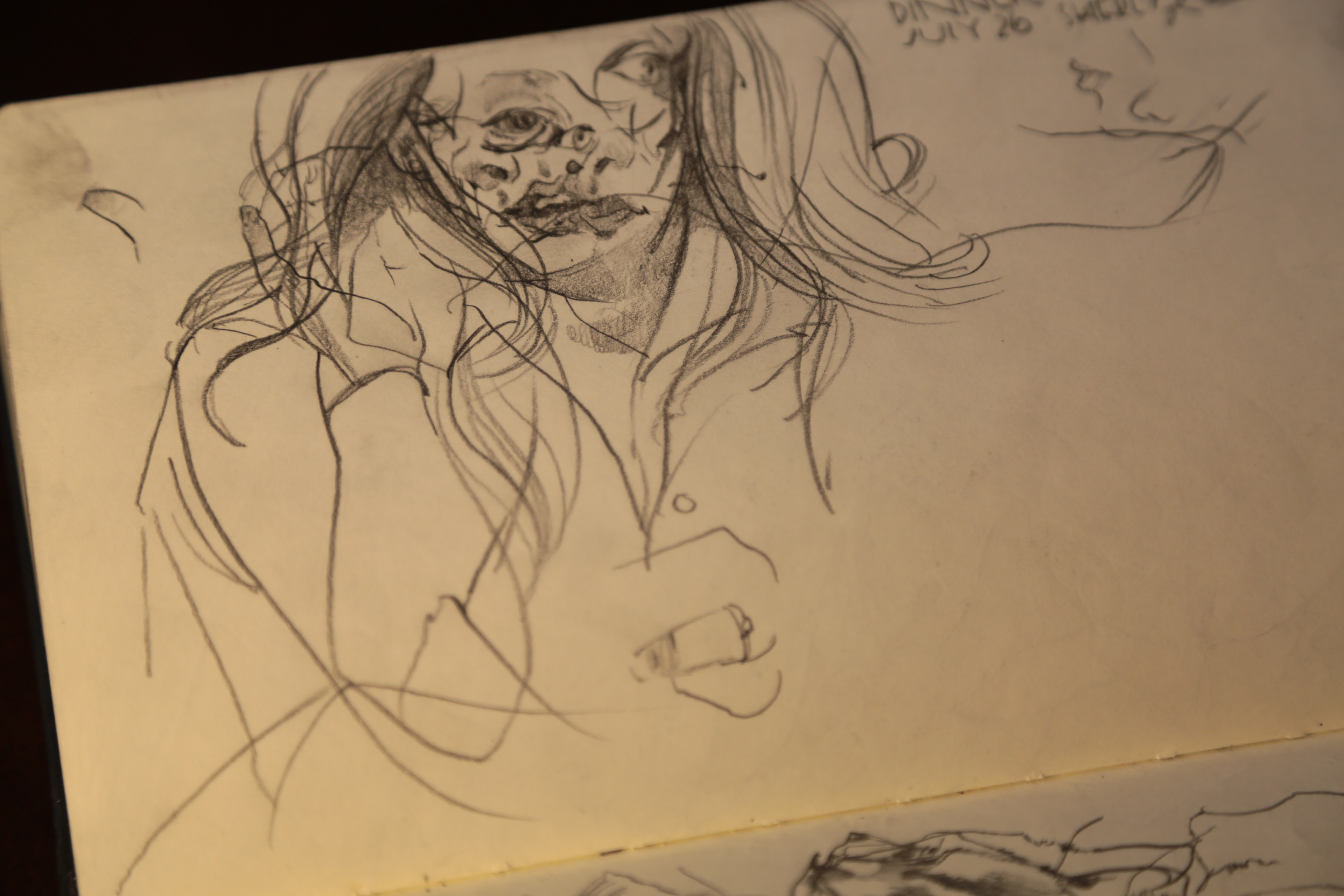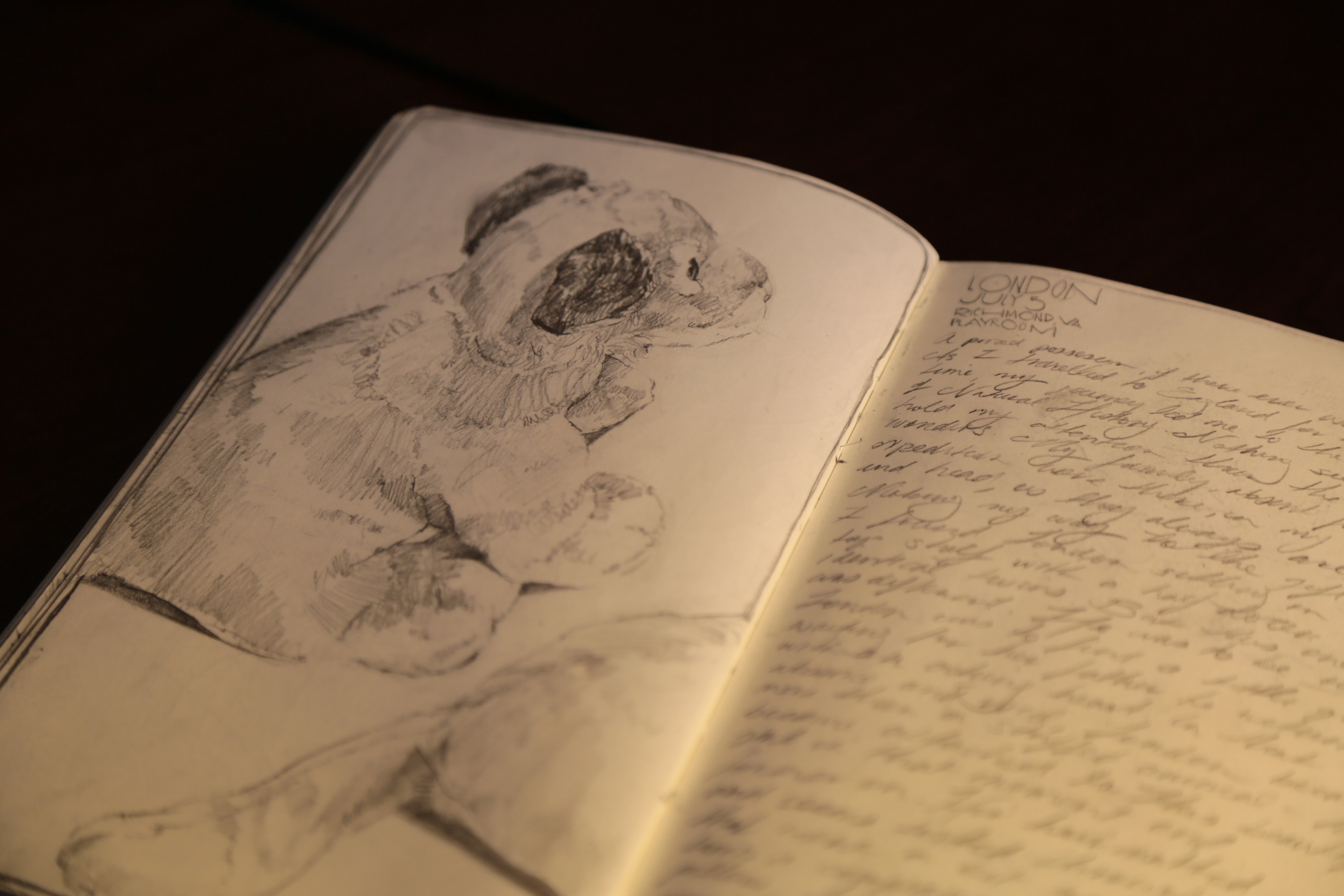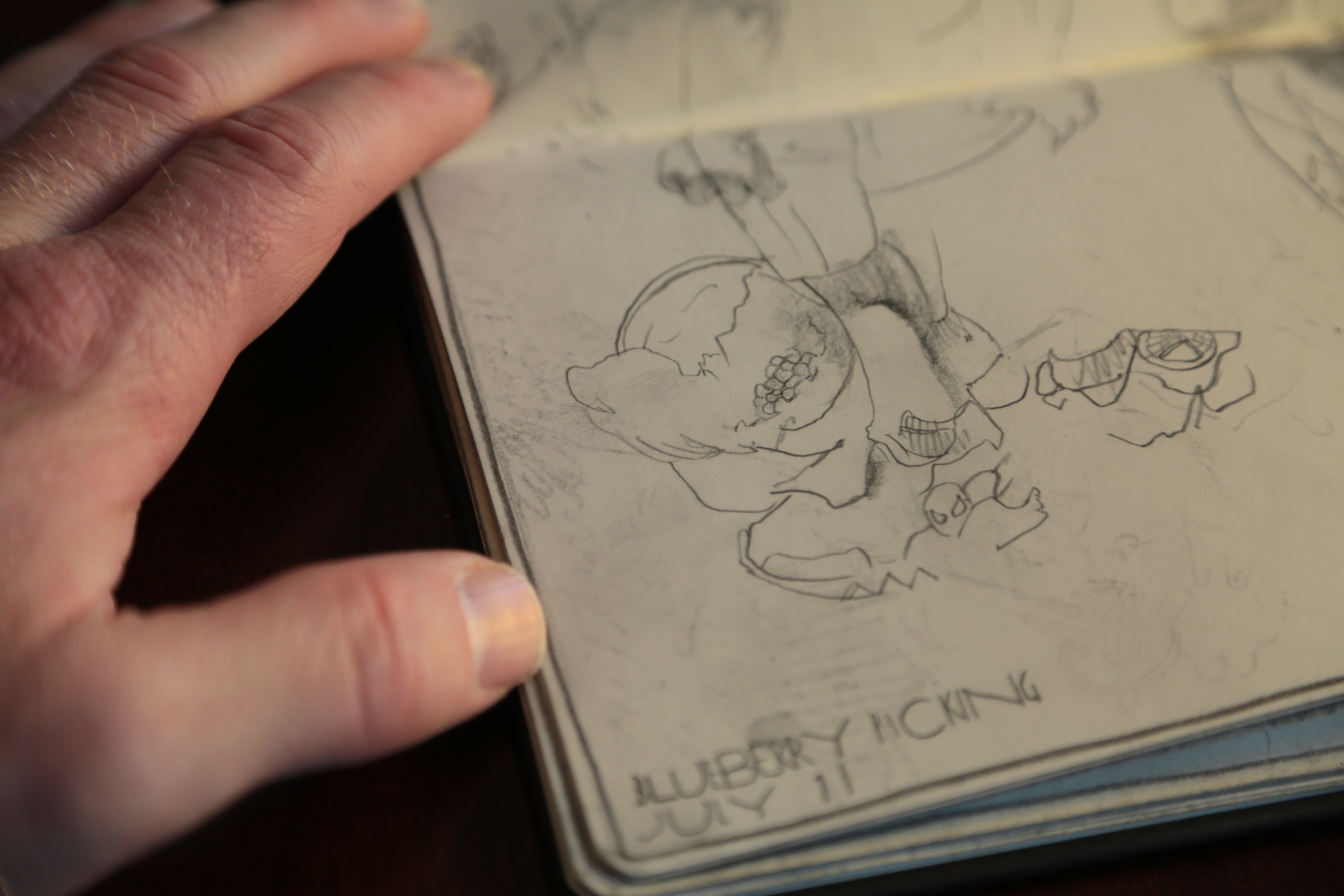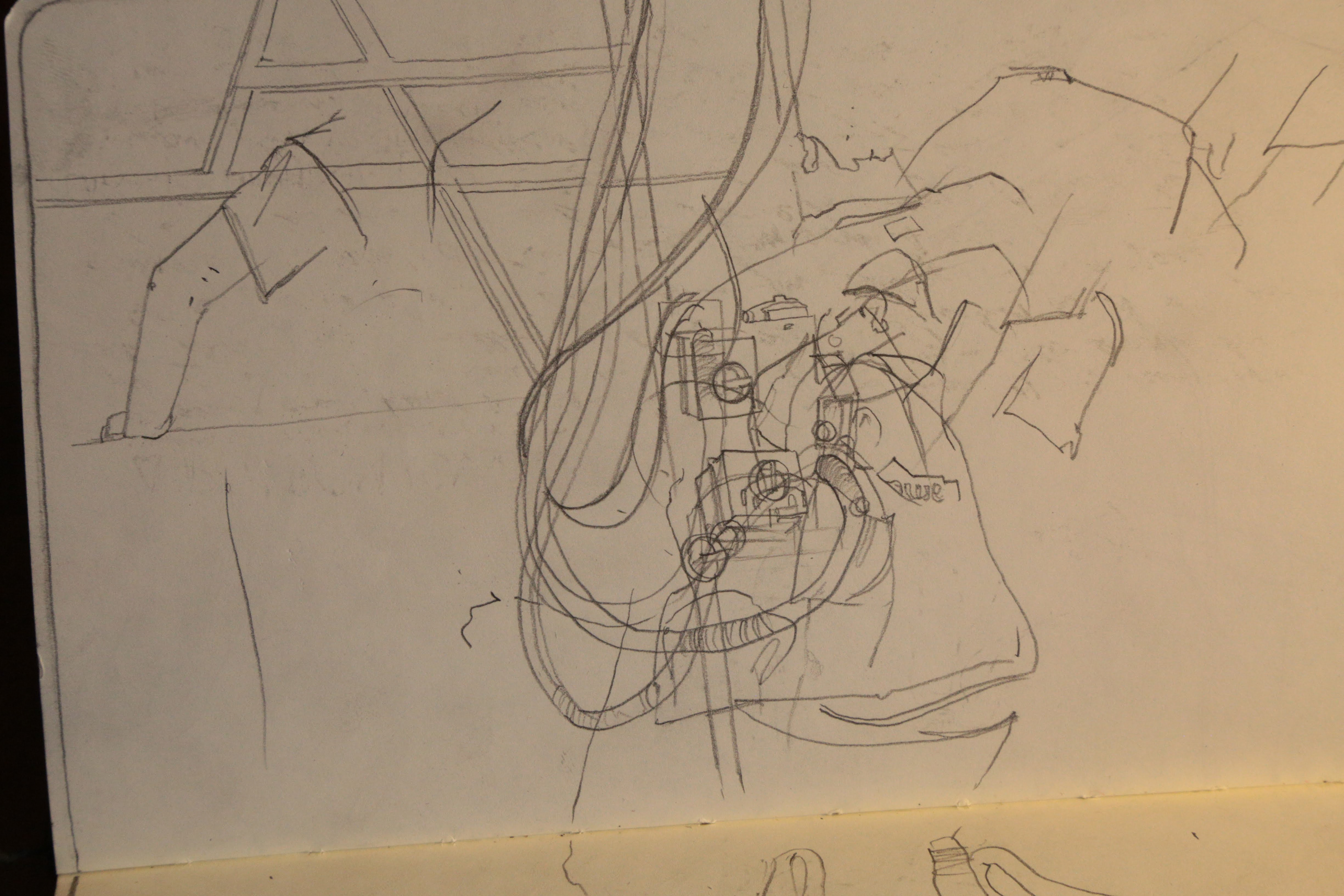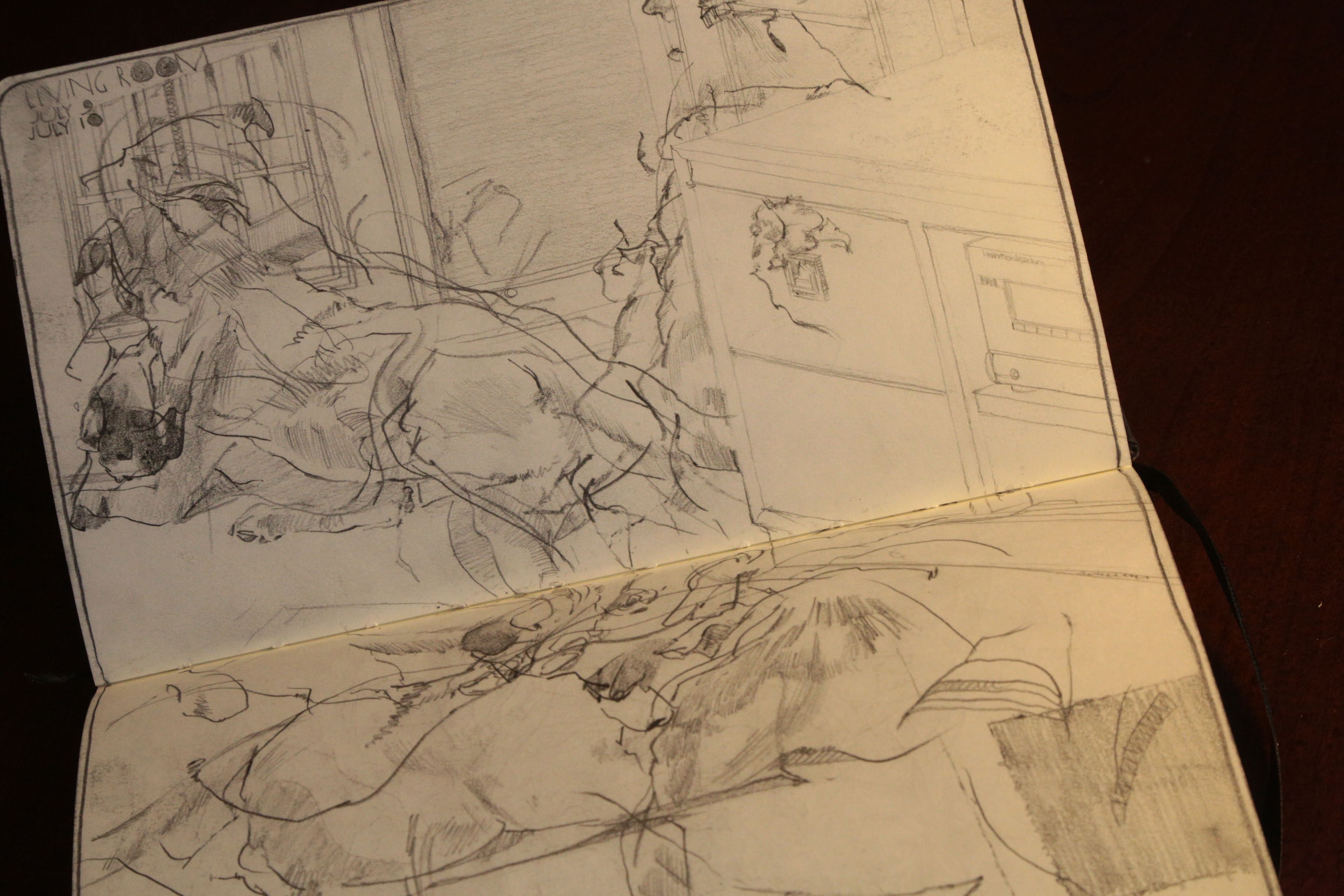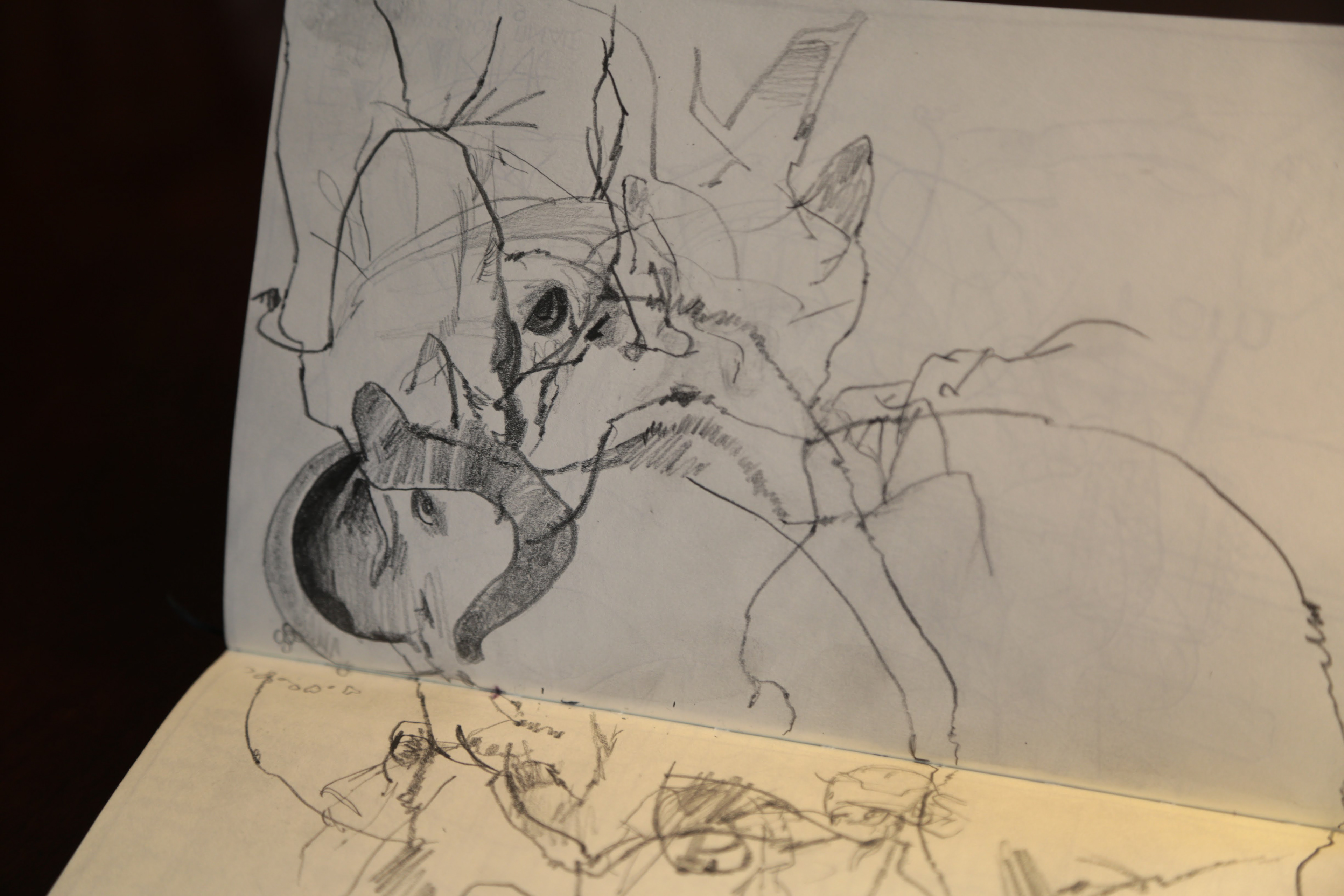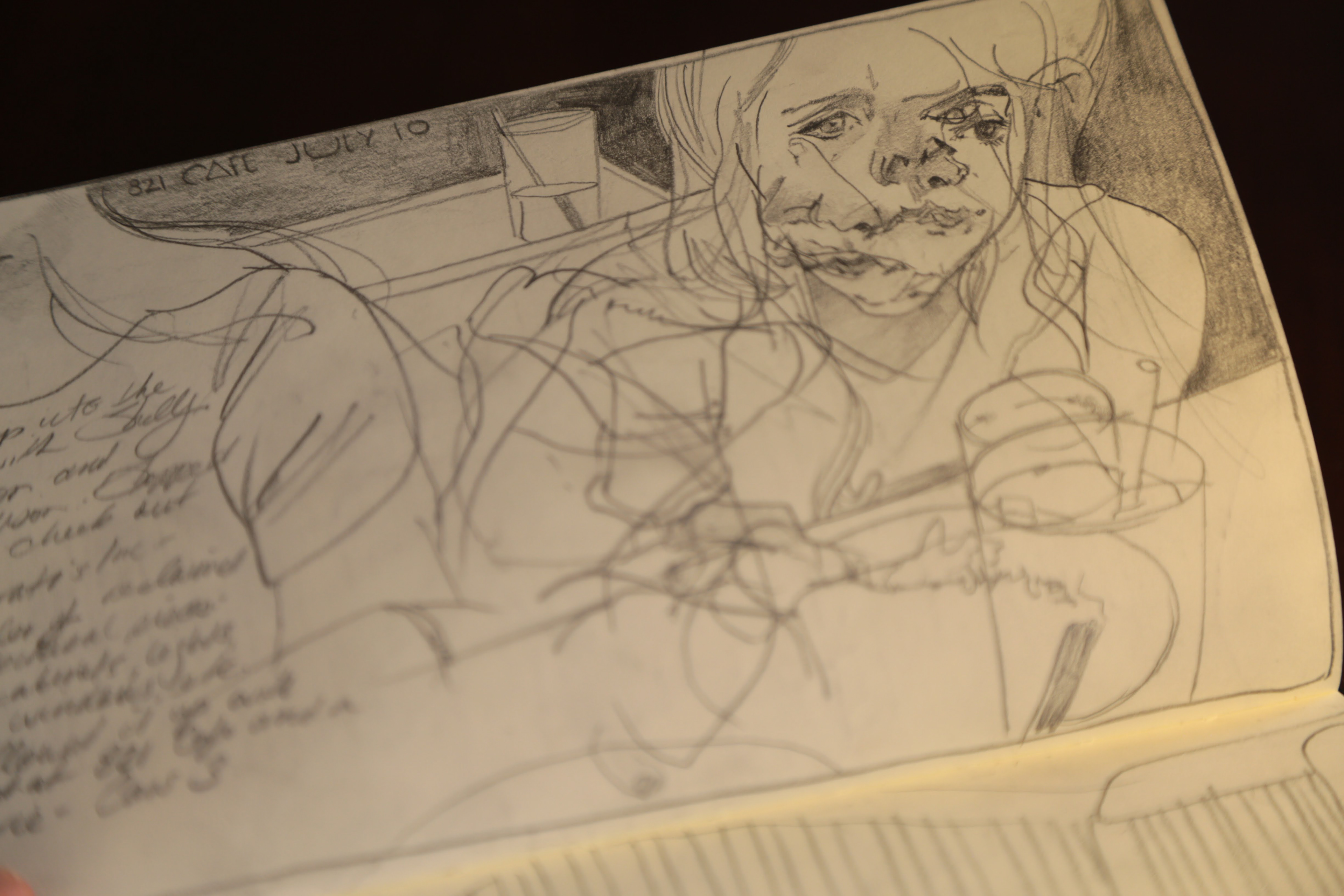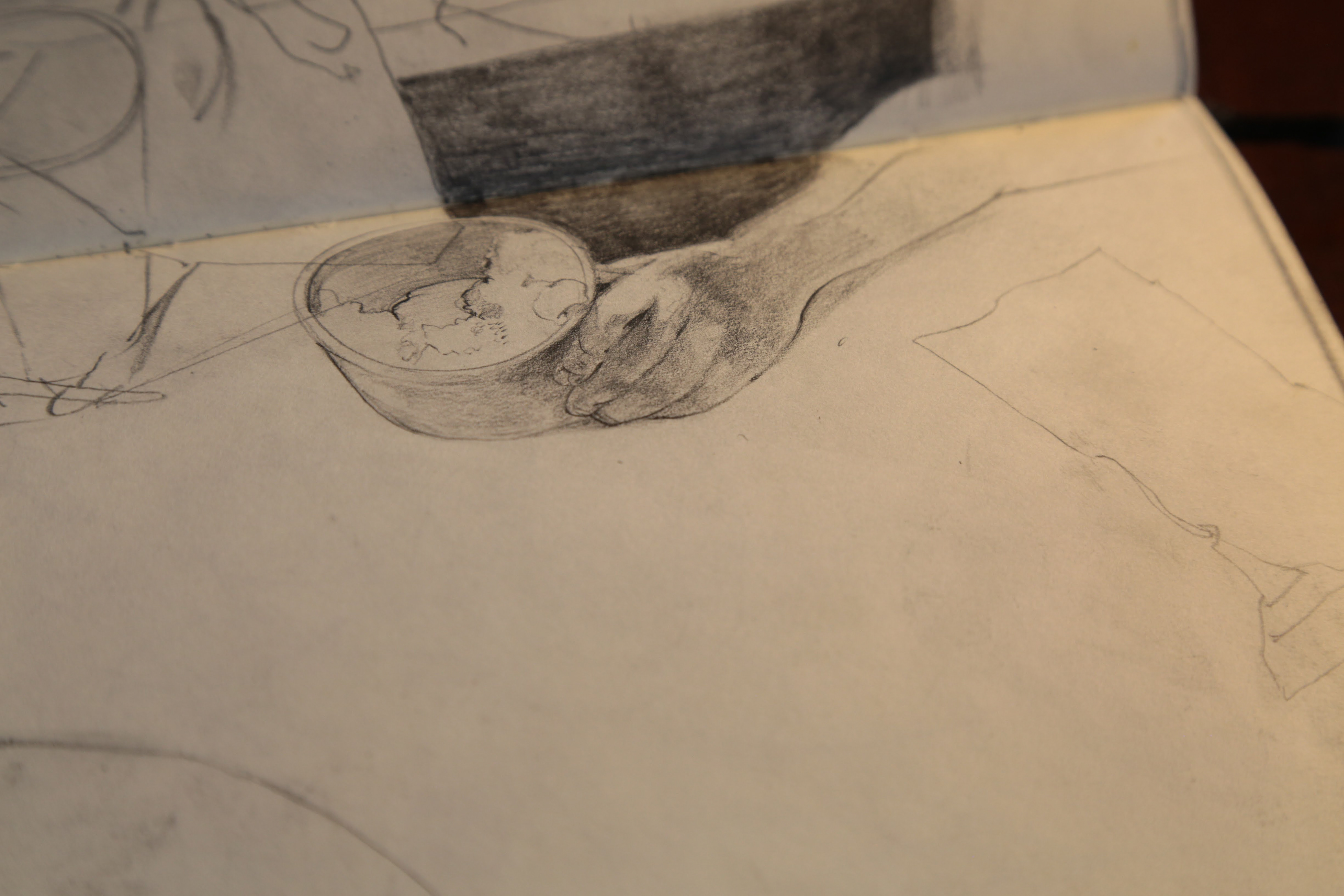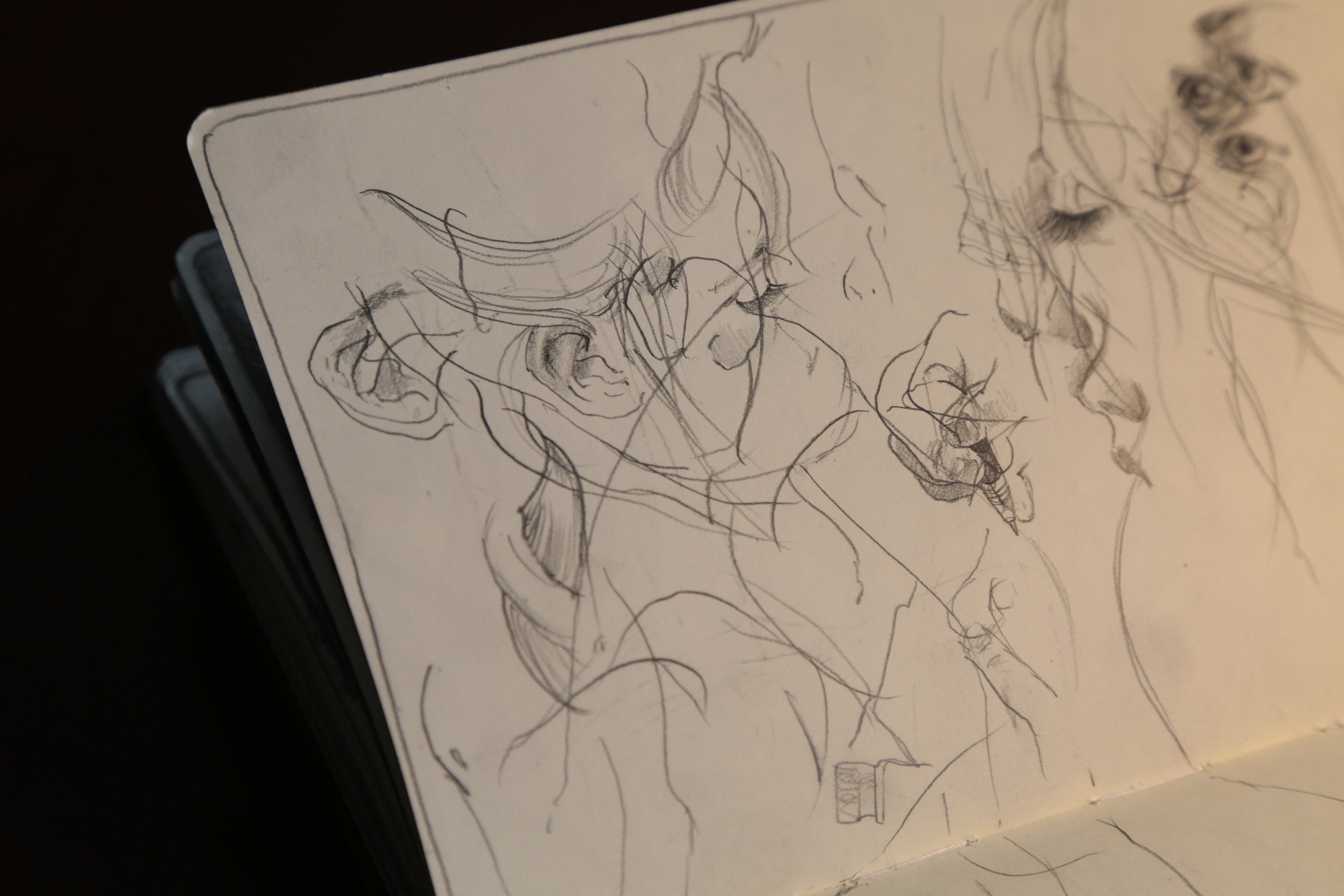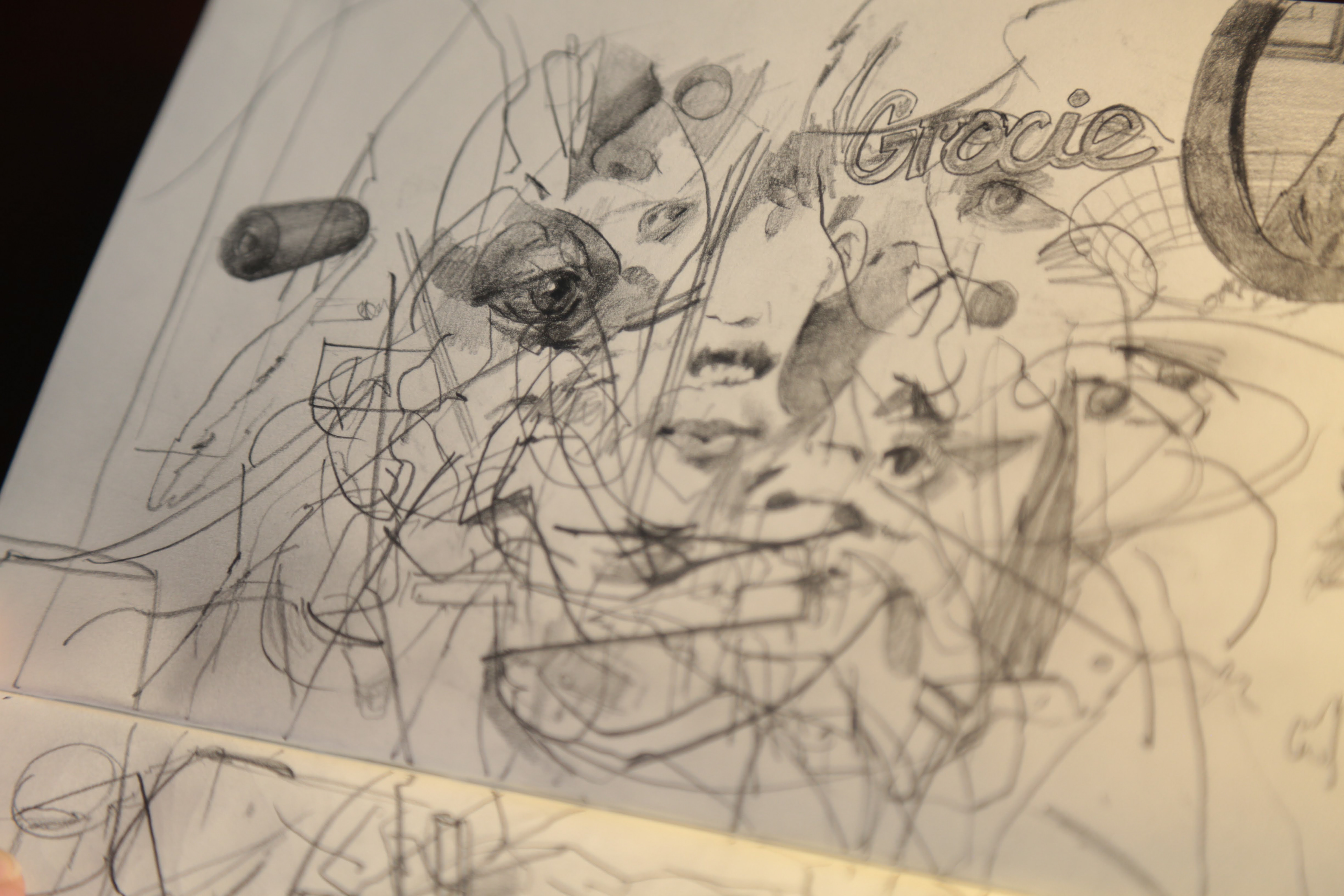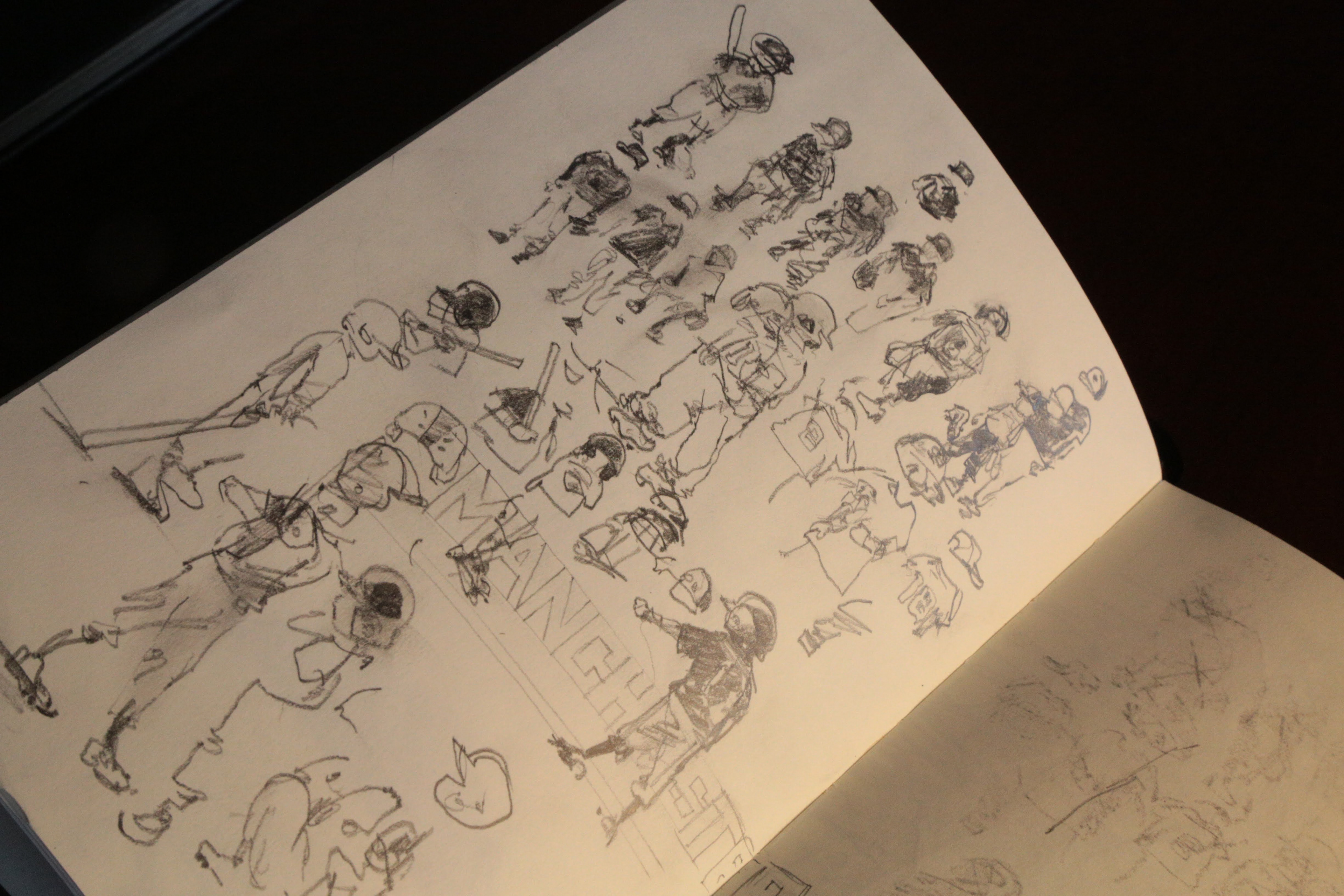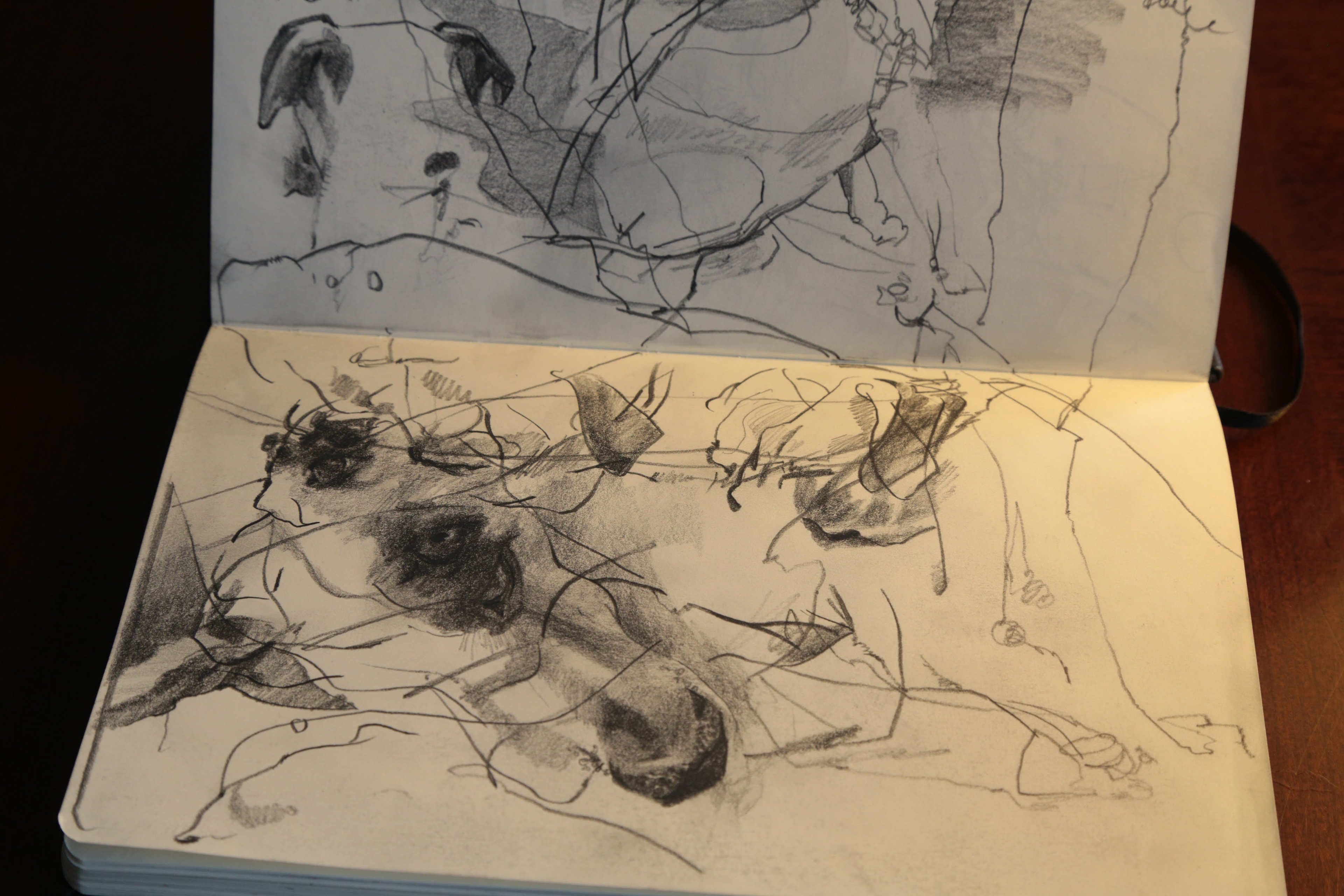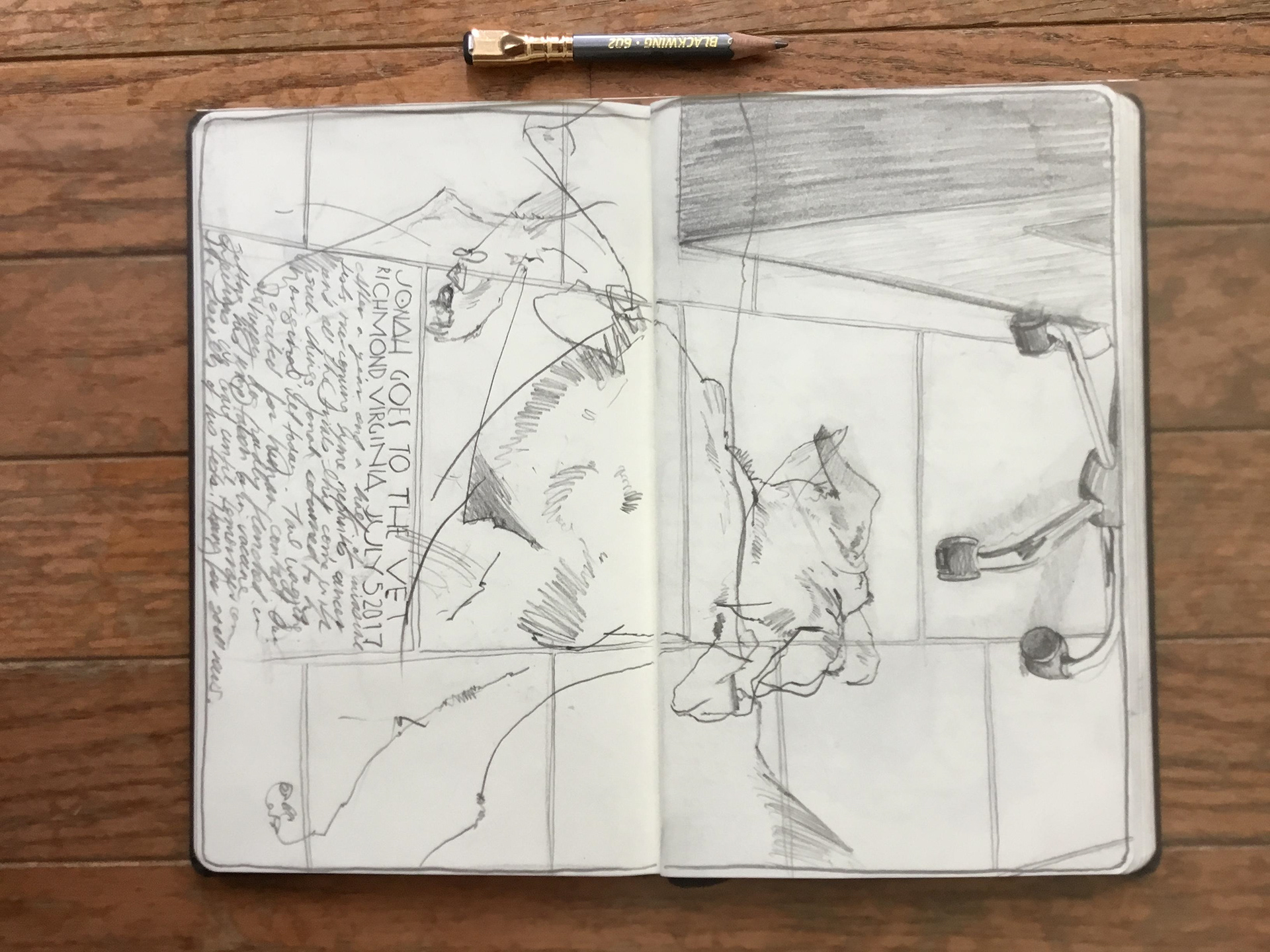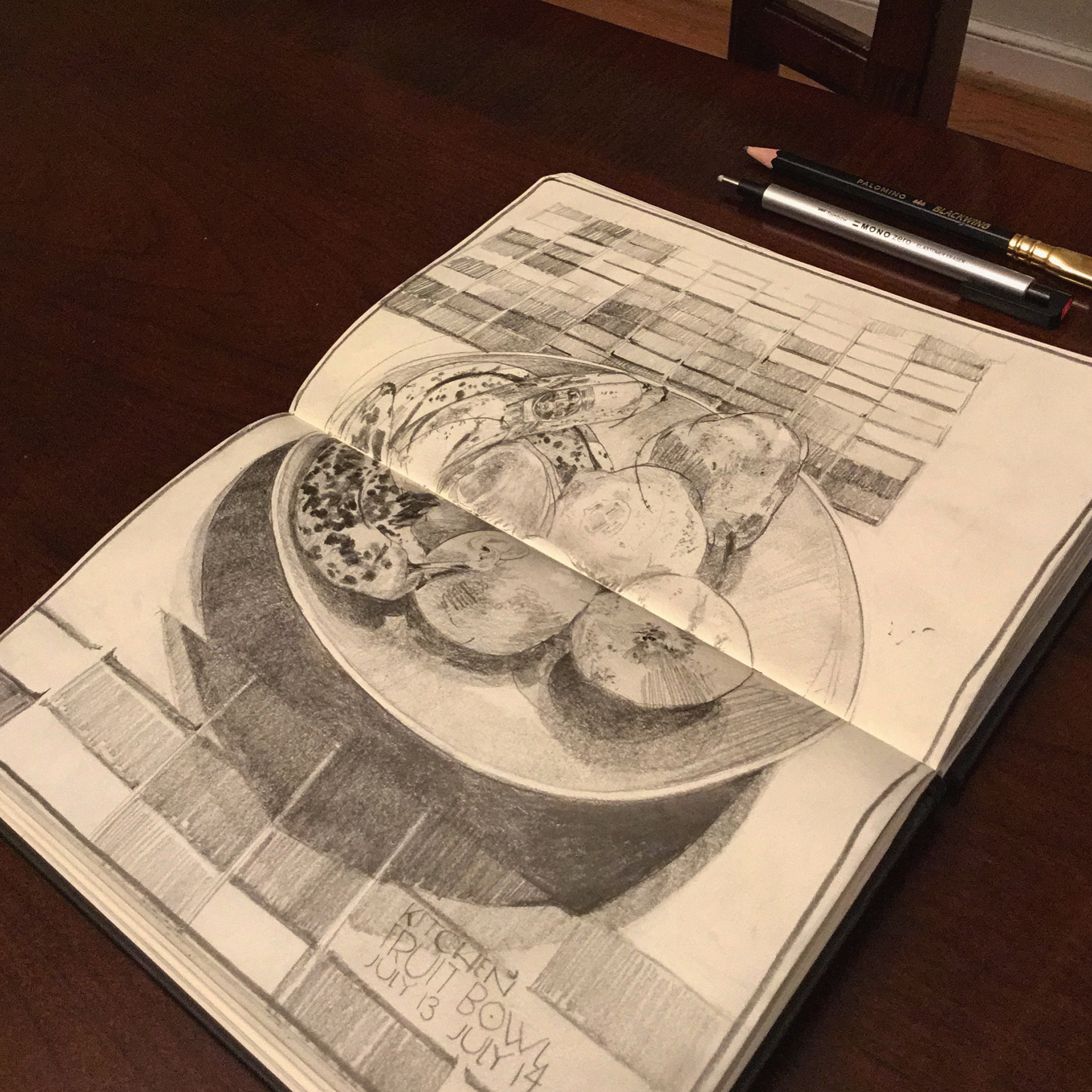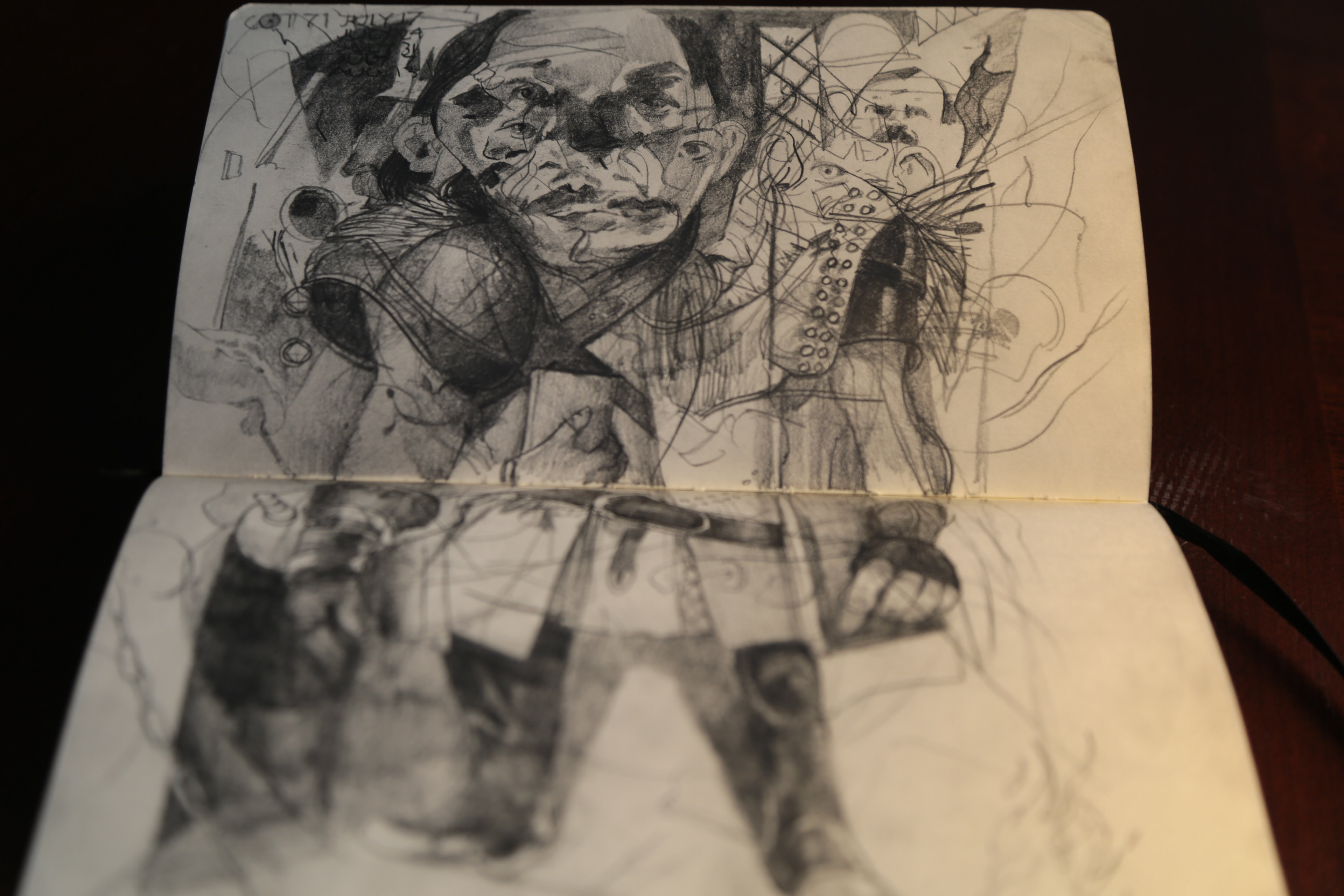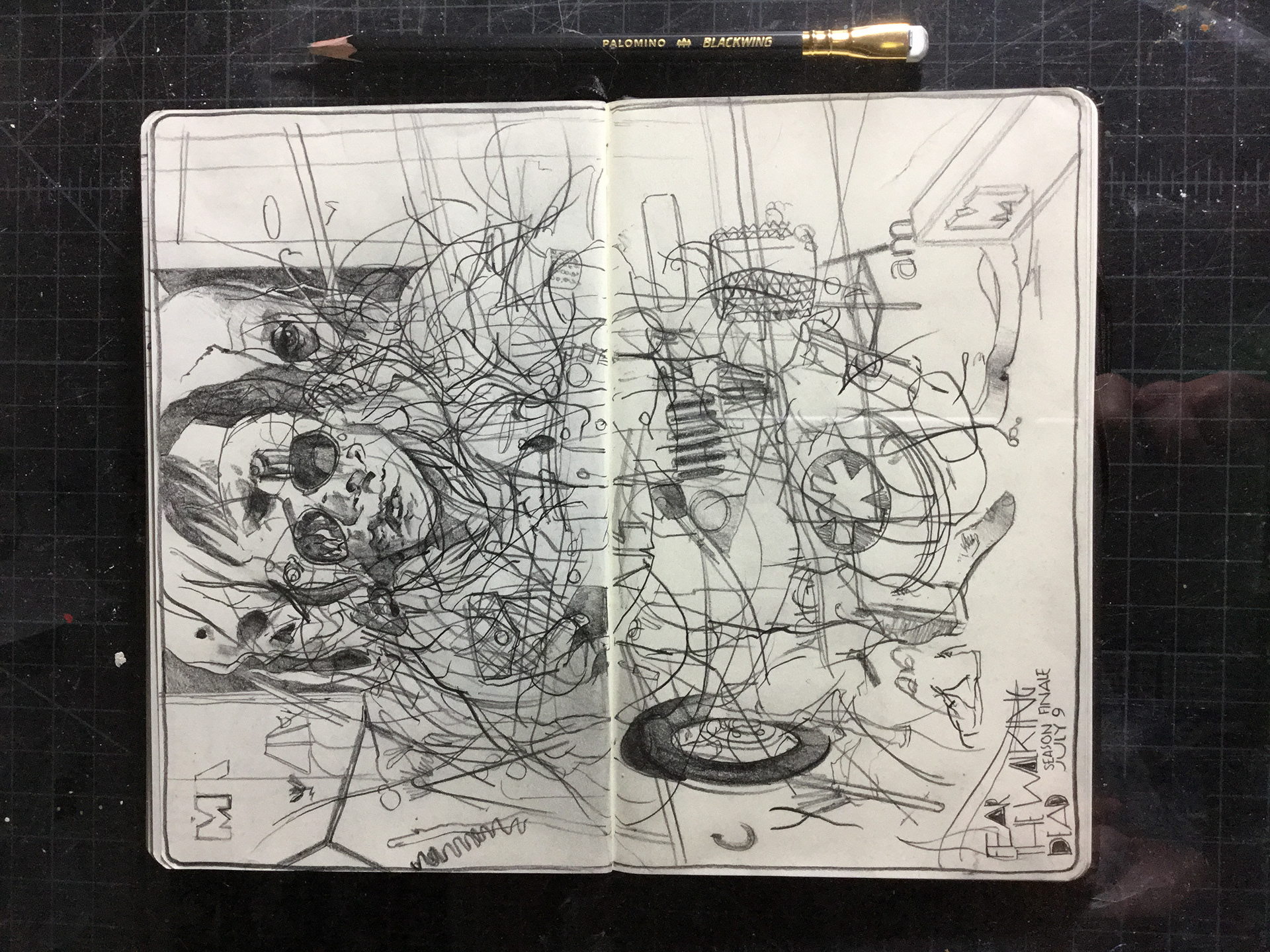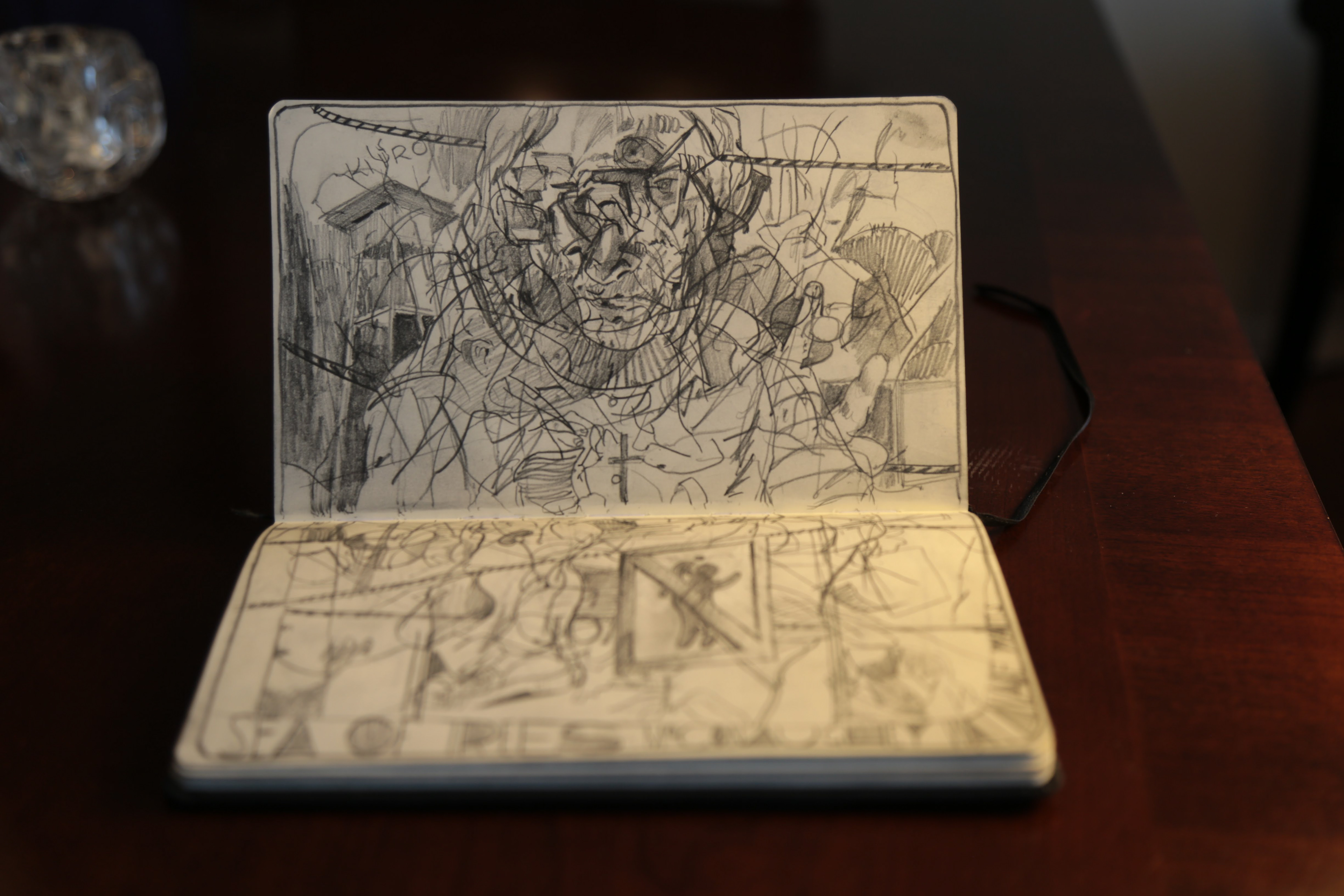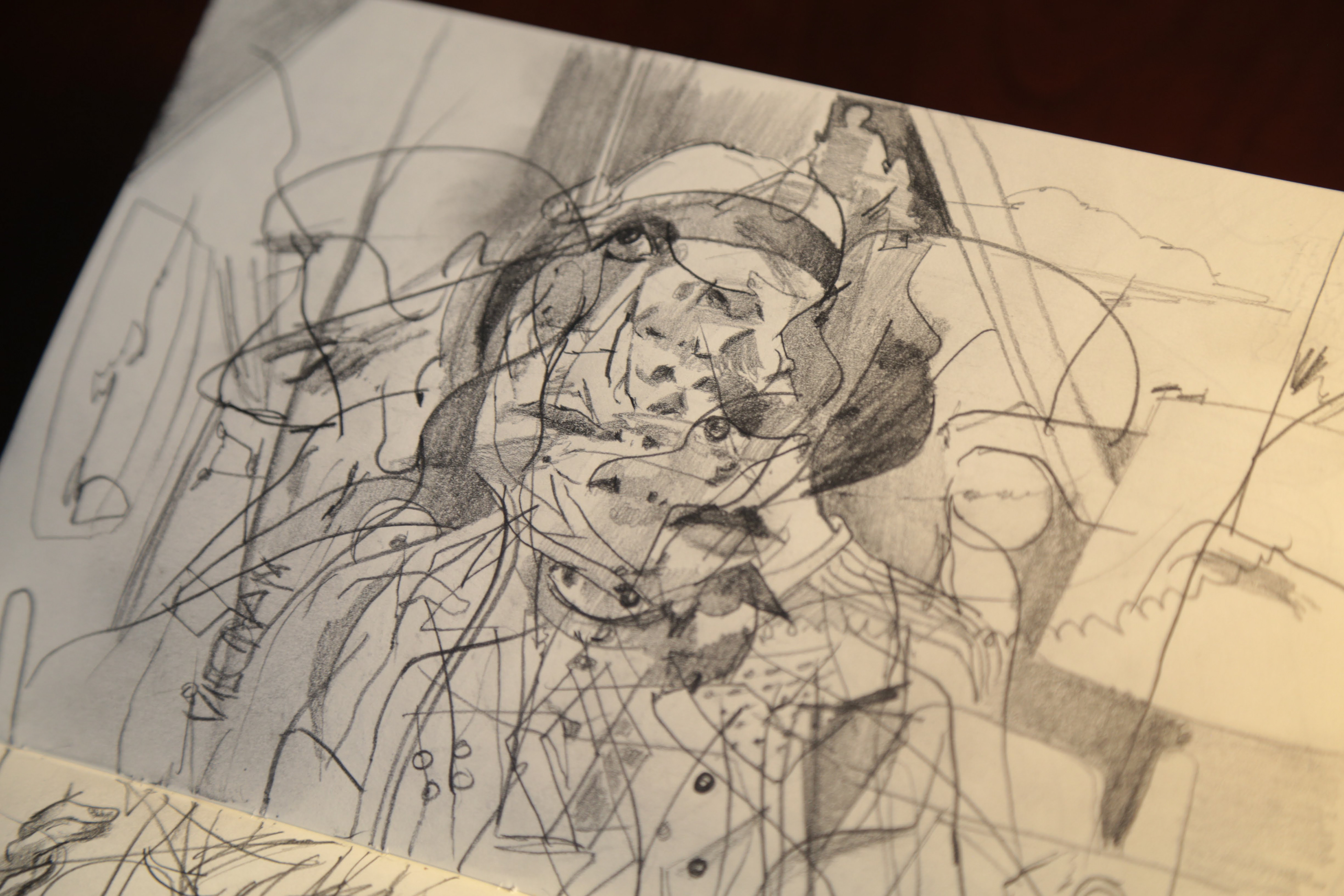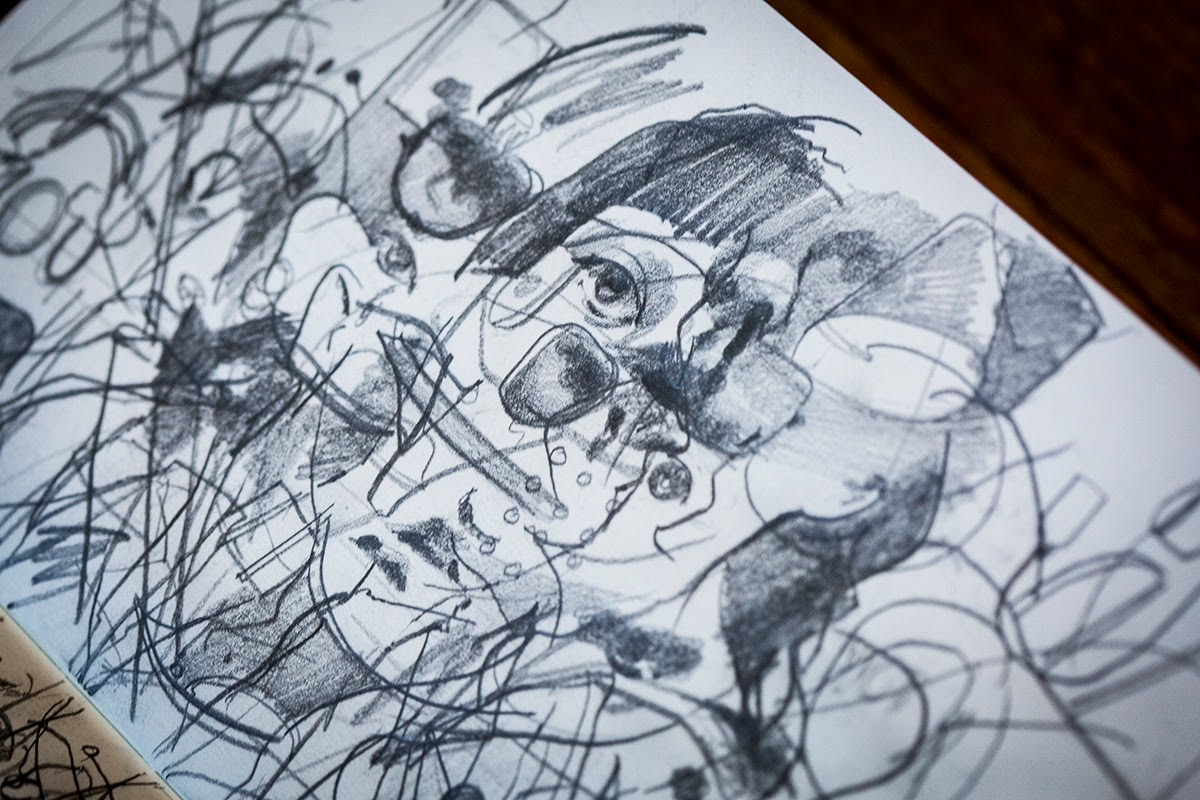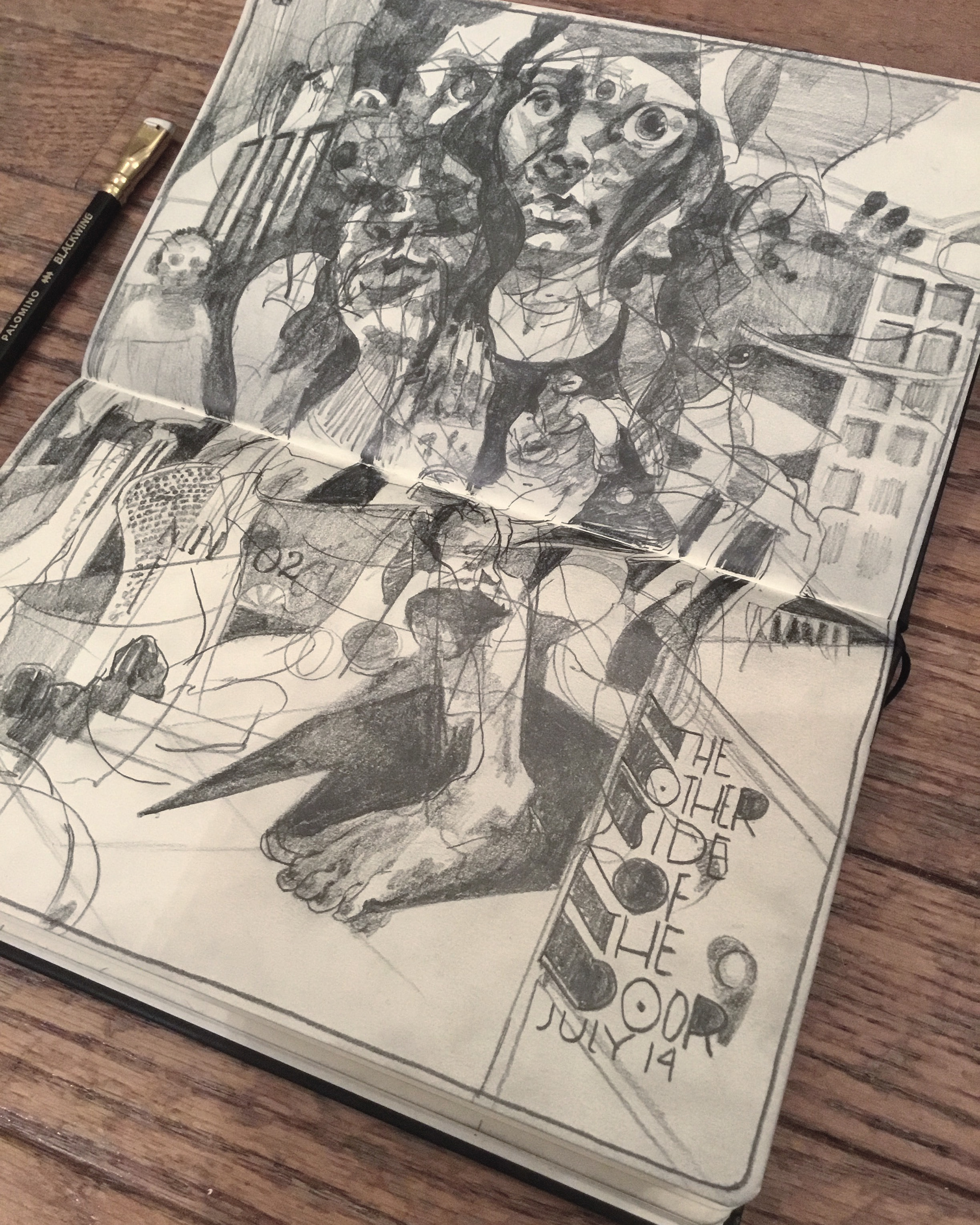 THE OTHER SIDE OF THE DOOR
THE OTHER SIDE OF THE DOOR