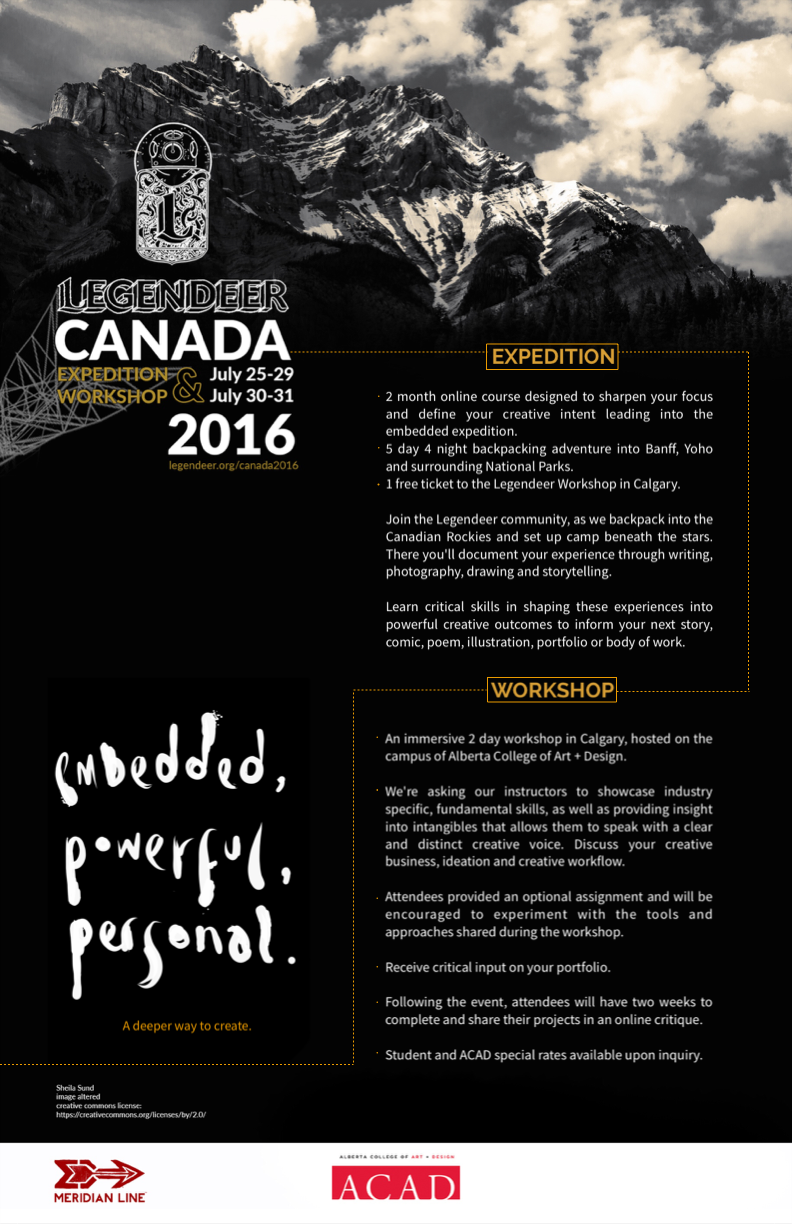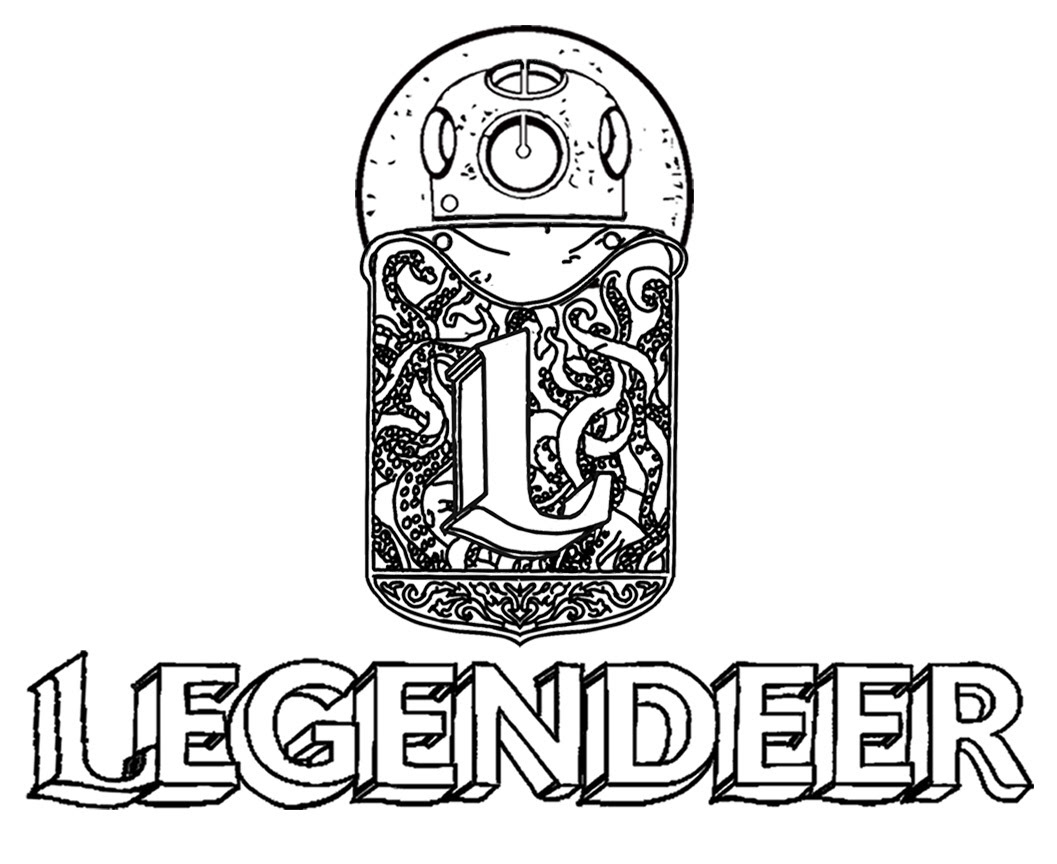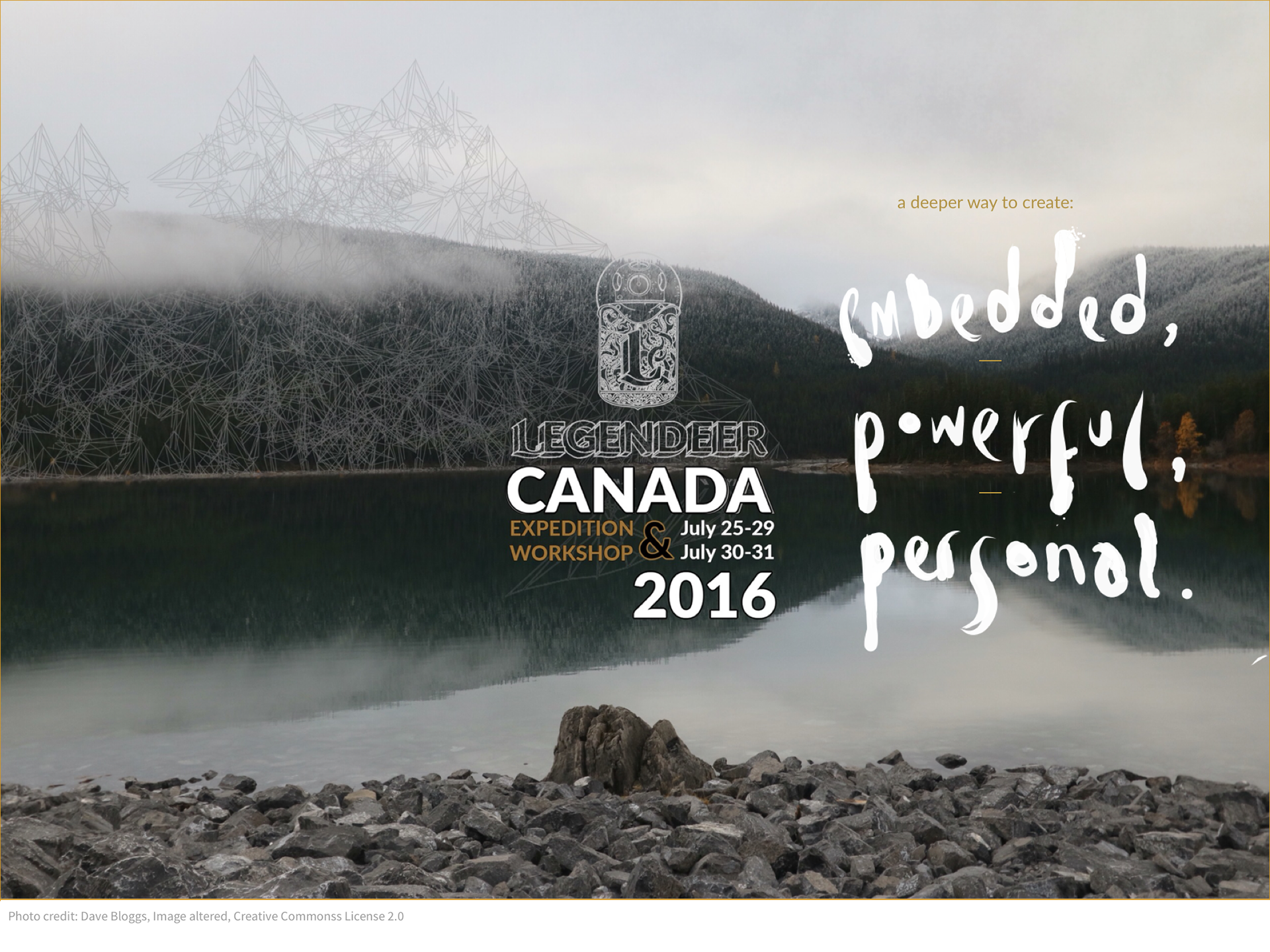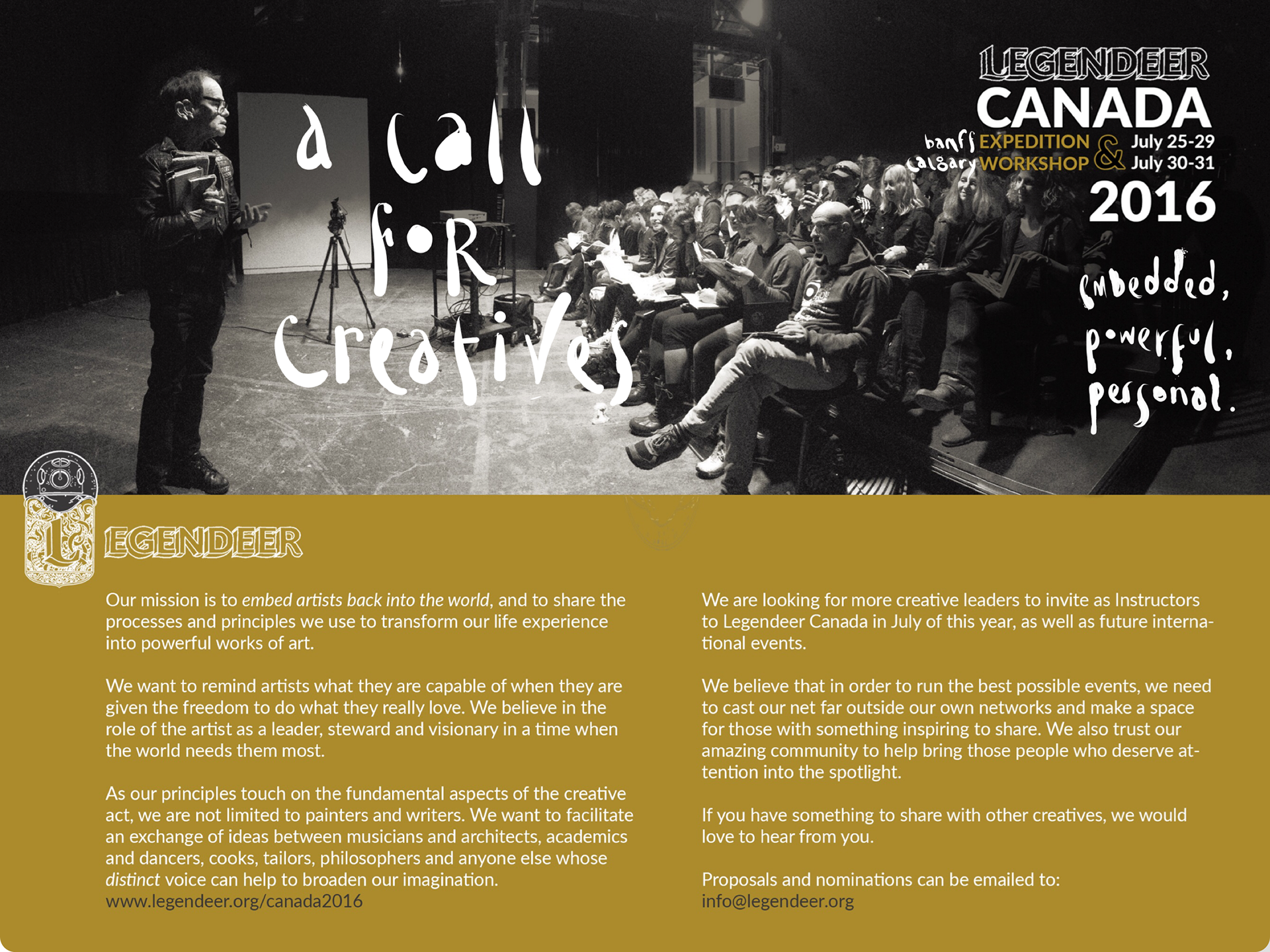 I'm leading a group of creatives out into Banff and the Canadian Rockies this summer (July 25-29) as the first International Legendeer Expedition, as well as organizing the Legendeer 2 day Workshop in Calgary (July 30 & 31)
My background is in illustration and painting, but being a self-initiated project, I needed to handle the design, branding, identity and illustration elements related to the company.
The mission of Legendeer is to embed artists back into the world as thought leaders, innovators and creative disruptors and to share the processes and principles we use to transform our life experiences into powerful works of art. 
This "back to the soil" approach required a balance of set typography, grand photography and hand drawn/written elements. The mustard yellow is a signature color for the program and makes a cameo throughout. 
More information on what we're doing can be found on the legendeer site: www.legendeer.org/canada2016