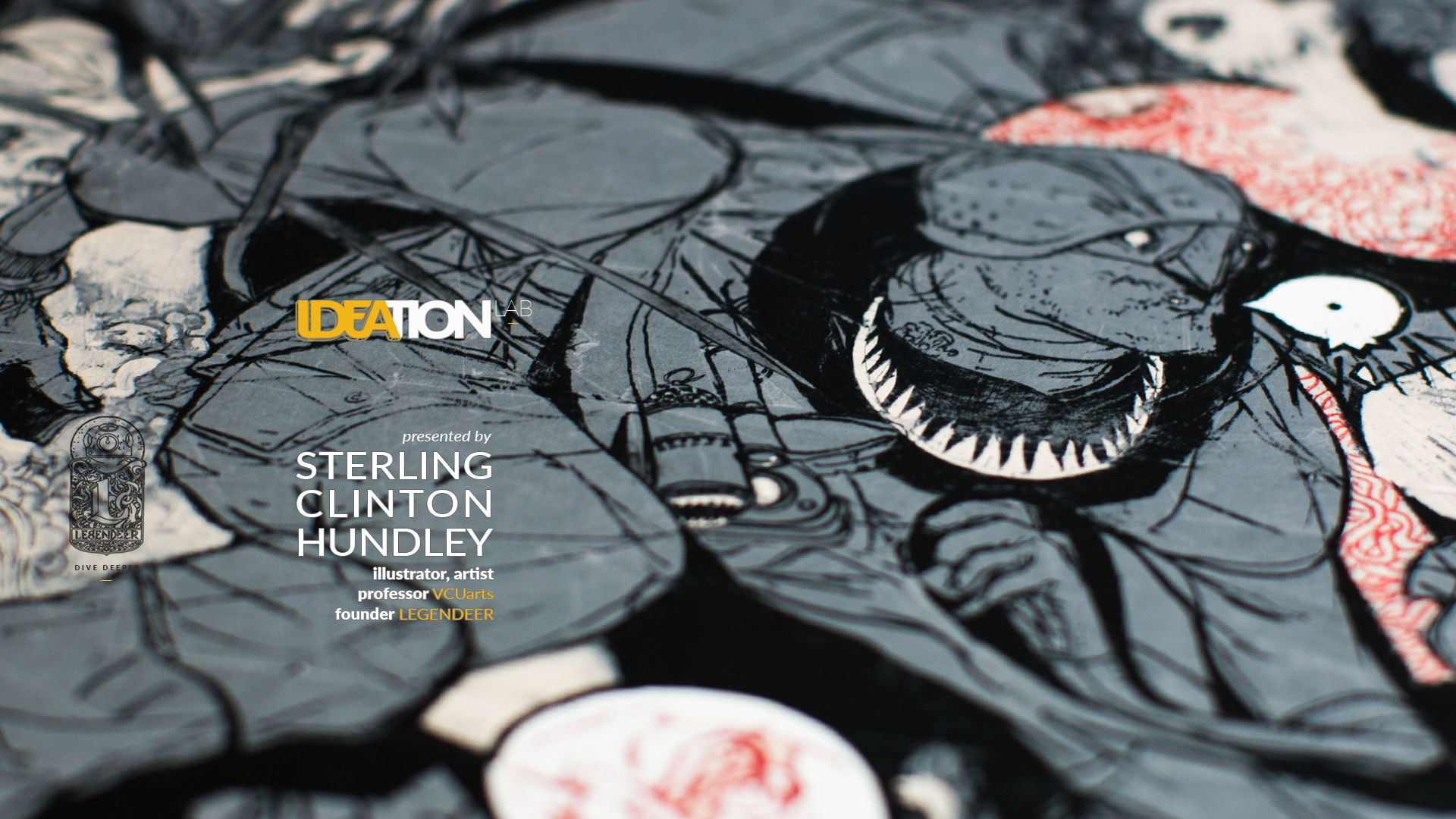 IDEATION LAB: A Creative Amplifier for Thinking Louder
will be going live on January 27th.
Save 20% if you pre-order here.
Here are the details:
Why?
Because you want to make a life out of pursuing your ideas, and speaking your creative voice through your images. 
Because great ideas aren't pulled from the ether, they are harvested from your labors.
Most importantly- no one else is teaching this stuff and ideas are the most important part of what you'll do as a creative.
I'll share specific approaches that teach you to utilize client projects as opportunities for personal growth.
What?
A proven methodology in idea-generation and concept development for visual artists looking to deliver unique, thought-provoking ideas within the constraints of client limitations. 
How?
Through emails delivered to your inbox twice a week, you'll be guided through a 4-week curriculum that delivers video tutorials, assignments, projects, case studies, worksheets, projects, and access to a peer-to-peer group (through Facebook), with the singular focus of pushing you towards building better ideas. 
I'm going to be dropping in from time to time to speak on frequently asked questions. The more you give in the forum, the more you'll get.
Who?
You: Ambitious, talented, frustrated- searching for some truth and structure in a sea of vanity tutorials.
Me: I've done some things:
Clients: Rolling Stone, New Yorker, Marvel, Bungie, GQ, Folio Society, Major League Baseball, Capital One, Amazon, Vibe, Washington Post, Hyperion, Harper Collins, Penguin, Scholastic, Spike TV, UPS, USPS, Tor, Grammys, Esquire, New York Times, Washington Post...
Teaching: Founder of Legendeer, Capstone Professor at Virginia Commonwealth University, Instructor at the Illustration Academy & Bethany College, Director at the Illustration Academy in Richmond, Career Mentorship Program Director, TAD RVA Studio Director.
When? 
Right Now. This program has been designed to compliment and supplement existing creative workloads, and student courses. The emails and projects offer a mix of videos, assignments, prompts and worksheets. 
Primary assignments will push your ideation through black and white value sketches, and sets the stage for future illustrations and paintings that you want to see-through after the program ends. 
Ideally, I'll leave you in a place where you'll know exactly what you need to accomplish after you're done with the course.
Where?  
Got email? Got the internet? Of course you do, we're already here. Wherever you are- sign up and get started. 
--
The Copy to show your spouse, parents or employer:
Great ideas aren't pulled from the ether. They are pursued, shaped and refined. The world of commercial art requires the professional visual artist, illustrator, animator and designer to work within the confines of time, space, audience and content. The IDEATION Lab introduces a specific methodology for generating authentic ideas within the limitations of commercial projects. Discovered and put to use through my career as an illustrator, artist, writer, and as founder of Legendeer, this program outlines an explanation of the problems that we face, and delivers a specific process by which to solve them. I have shared and refined the principles of this course over years of teaching professionals and students across disciplines as varied as illustration, animation, design, painting, gaming, comics, science fiction, fantasy, fashion, business, dance, advertising, editorial, and illustrated books.
--
What you'll get from me:
1. A system and process that teaches you to simplify and analyze an existing text, to break that text down into pictures, and to develop those ideas into complex and compelling visual communication.
2. A structured curriculum that I've developed and refined over the course of 15 years as an award winning artist and educator. 
3. Structure: 4 weeks of lessons, prompts, resources and assignments delivered to your inbox.
4. Video tutorials that illustrate specific lessons related to ideation in commercial work.  
5. A glossary of terminology used in the Course, related to creative industries.
6. Downloadable worksheets related to ideation, project clarity, and setting a course beyond this course.
7. Case studies (4) showing specific examples in how this process works for Conceptual (idea), Narrative (visual) and personal projects. 
8. Four (4) Primary assignments (1 per week).
9. An invitation to participate in a course specific forum to share ideas and outcomes with other students taking part in this program. 
10. A project ledger to keep track of your current and future projects.
What you'll give me:
1. Your commitment, excitement and a bit of your time. None of this works if you don't.  
PREORDER: https://gum.co/thinklouder/preorder